Briefs
City College Reorganization Approved
Board Creates New Center for Lifelong Learning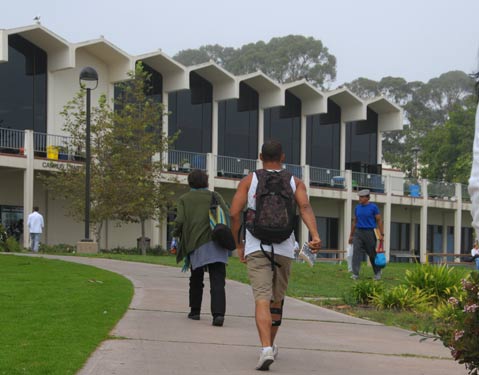 After a yearlong public debate about the future of SBCC, the Board of Trustees on Thursday evening voted to reorganize the Continuing Education division, approving the founding of a new Center for Lifelong Learning (CLL), a privately funded entity that will support noncredit, noncore adult education classes. Those courses will eventually all be fee based.
In a separate vote, the board also approved merging state-prioritized noncredit courses — such as ESL, GED, and short term vocational — with the Educational Programs Division, the credit side of the college, thereby combining administration and overhead. Trustee Luis Villegas dissented on the vote to found the CLL, arguing that it would interfere with fundraising for credit classes. He also dissented, along with Joan Livingston, on the vote to combine the rest of Continuing Education with credit courses. Trustee Lisa Macker did not attend the meeting. (Marsha Croninger attended virtually from France.)
Villegas told The Santa Barbara Independent that he agreed with Livingston's argument during the meeting that the credit and noncredit divisions are two separate cultures. He worried about the strain of the added work for staff. And he feels that the college is rushing to found the CLL without figuring out many of the details or raising sufficient seed money in advance.
College President Lori Gaskin had previously distributed personnel charts indicating the deletion of 15 positions at the college. That document, however, is not set in stone and will depend on input from the CLL's executive director which the college will seek to hire immediately.
In a separate action, the board voted 4-0 with two abstentions to endorse Measures A and B, two parcel taxes that would raise $2.9 million for secondary and elementary schools respectively every year for the next four years. Morris Jurkowitz and Joan Livingston abstained. Livingston stated that most of the trustees would not even vote on the parcel tax measures themselves. However, except for City College's southernmost area of representation — encompassing Summerland and Carpinteria — its district overlaps with Santa Barbara Unified's secondary district.
When Livingston abstained from a vote to endorse Prop. 30 — Gov. Jerry Brown's sales and income tax increase measure — at the last board meeting, she told The Santa Barbara Independent that she makes a general rule of not taking sides on political issues in her role as a trustee. Board President Peter Haslund, who introduced the parcel tax resolution, said, "I think it's not fair not to let the people we serve know how we think."