Briefs
Iya Falcone Pleads No Contest to DUI
Former City Councilmember Sentenced to Three Years Probation
Former Santa Barbara City Councilmember Iya Falcone pleaded no contest Monday morning to misdemeanor DUI and driving with a blood-alcohol level of 0.08 or higher. She was issued a citation the morning of September 19 after she hit a parked car in a Mesa parking lot. Falcone will receive no jail time, despite a request from the District Attorney's Office, and was placed on three years of probation by Judge James Herman.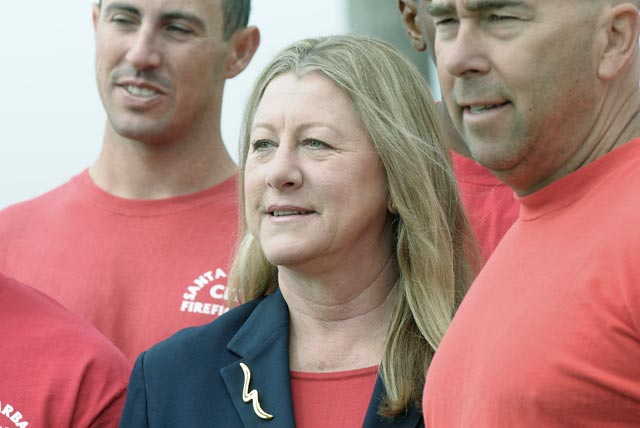 Falcone — who ran for mayor in 2009 after serving two terms as councilmember — will have to go to Alcoholics Anonymous meetings twice a week for 30 days and, because of her public figure status, will give four public lectures to nonprofits or schools on the dangers of driving under the influence. She was also fined $2,356. Herman said Falcone's former public official status had no impact on his decision. "That status in the court's view doesn't mean she should be treated any differently," Herman said.
Deputy DA Gary Gemberling said the 0.23/0.24 BAC readings taken at 10:30 a.m. that morning were enough to warrant a 15-day jail sentence. "Based on the high BAC and the fact that there was an accident, we felt there should have been jail time," he said.
Falcone was not present in court Monday but apologized at the time of her arrest. "I made a stupid mistake," she told The Santa Barbara Independent. "I'm sorry. I apologized to everyone involved. It won't happen again."