Briefs
UCSB Soccer Player Cut From Team After Shoving Official
Head Coach Tim Vom Steeg Will Serve One-Game Suspension
UCSB responded to the incident at the conclusion of the Gaucho men's soccer match Sunday by issuing three sanctions. Senior defender Peter McGlynn, who pushed the referee to the ground and was subsequently arrested, has been dismissed from the team. Head coach Tim Vom Steeg will serve a one-game suspension. And the Gauchos, who still have a mathematical chance of qualifying for the Big West postseason tournament, will not be allowed to play beyond next Saturday's regular-season finale at Cal Poly.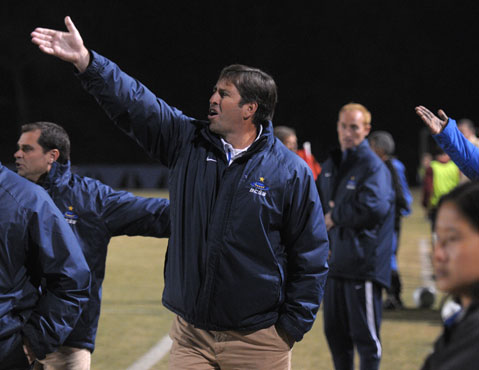 "I hold everyone in our program responsible for representing the university in a positive manner at all times, top-to-bottom," Mark W. Massari, UCSB's director of intercollegiate athletics, said in a statement Monday. Dennis Farrell, commissioner of the Big West Conference, said he concurred with the decision because the conference "regards the sportsmanship of our coaches and student-athletes and the safety of our game officials as the highest of priorities."
Assistant coach Greg Wilson will be acting head coach Wednesday when UCSB plays at Sacramento State. Regardless of the outcome of their final two matches, the Gauchos will not have a chance to extend their streak of 10 consecutive appearances in the NCAA tournament. The streak included a national runner-up finish in 2004 and a championship in 2006.