Announcement
Santa Barbara Young Professionals Club Hosts Annual Gala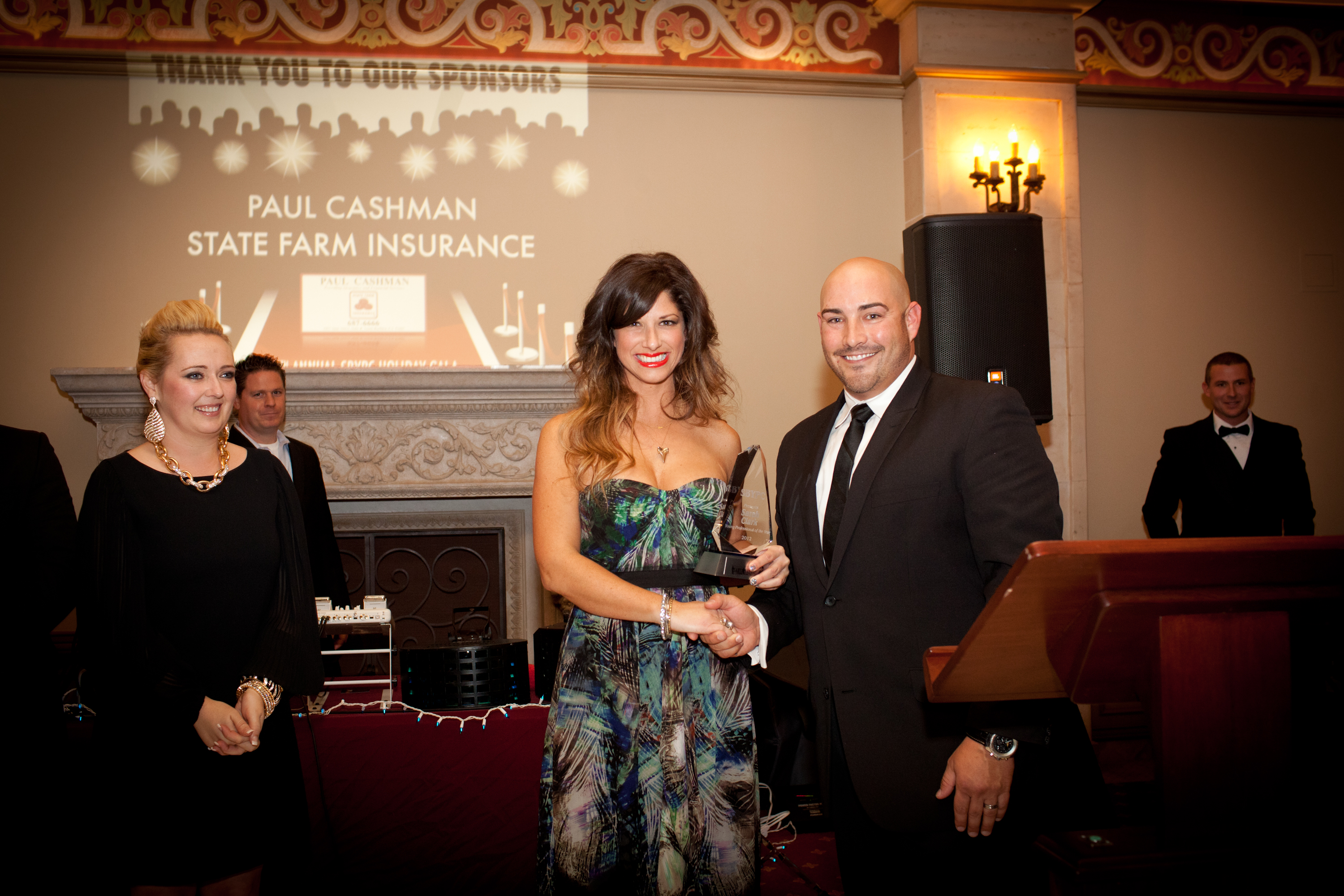 This year's gala benefited Santa Barbara Street Medicine. More than 300 people attended this sold out charity event including Mayor of Santa Barbara, Helene Schneider. During the VIP reception Mayor Schneider presented the award for SBYPC's 2012 Young Professional of the Year.
The winner of this award went to Sarah Clark (Cox Communications). "I want to thank my peers, the young professional, and my parents," said Sarah during her acceptance speech. Finalists in this category were Nick Araza (Santa Barbara Family Chiropractic), Jesse Brisendine (life coach and personal trainer), Stacy Cooper (Stacy Cooper Fitness), Will Freeland (Montecito Bank & Trust) and Reed Gallogly (City of Goleta).
In addition, the president of the SBYPC, JJ Lambert, presented a check for $2500 to this years recipients saying, "we are honored to have Santa Barbara Street Medicine as our charitable organization this year and support their amazing work in the community."
About SBYPC
The Santa Barbara Young Professionals Club is a non-profit mutual benefit corporation founded for charitable and public purposes.
Its primary purpose is to sponsor, promote and support social activities involving members of the Santa Barbara business community. Club activities include quarterly speaker engagements, monthly business casual mixers, semi-annual fundraisers and other special events.
Its secondary purposes are to foster civic pride in the community, to contribute to public awareness of and foster interaction within the business sector of our community. In addition, the SBYPC provides financial support and assistance to civic groups and programs serving the underprivileged in our community.
We welcome both our current members and prospective members to browse our website. We hope that you find the information contained herein informative and useful. As always, we welcome your feedback and continue to strive to identify new and better ways of serving our members.