Briefs
Carpinteria Chase Suspects Arrested
Joseph Rowland and Taryn Yankovitch Originally Evaded Capture in Stolen Car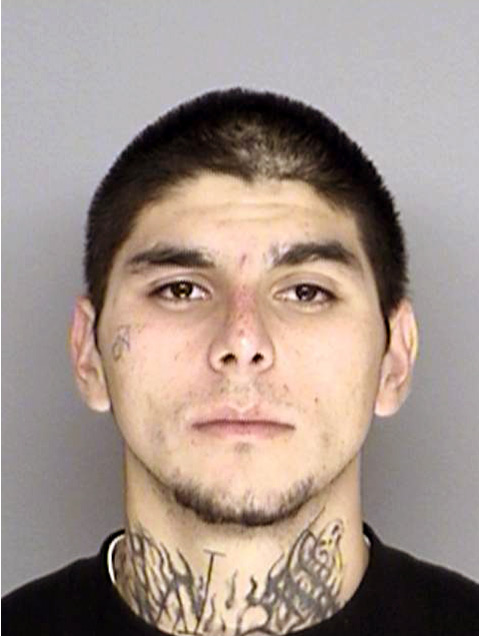 Two suspects who earlier this week evaded authorities in a stolen car have been tracked down and arrested. A written statement from the Santa Barbara County Sheriff's Office states that, after expanding their search perimeter, officials finally apprehended 22-year-old Joseph Rowland and his accomplice, 28-year-old Taryn Yankovitch.
On Tuesday morning, a deputy attempted to pull over a stolen vehicle near Via Real in Carpinteria and was forced to give chase when the suspect driver refused to comply. As the car sped on, police followed it to a neighborhood off the Linden Avenue exit, where two suspects — a man and a woman — then left the vehicle and fled on foot. Despite combined efforts from Sheriff's deputies, CHP officers, and a K-9 unit, authorities could not locate the two perpetrators.
However, Ventura police officers caught up with Rowland the following morning at an apartment complex on the 4000 block of Madison Street, where they were responding to a domestic dispute call. Though Rowland was not involved in the dispute and was simply seeking refuge with friends who lived in the complex, the officers recognized him as one of the suspects tied to Tuesday's crimes and arrested him after a brief foot chase. Santa Barbara County Sheriff's detectives then arrived in Ventura, took Rowland into custody, and transported him the Santa Barbara County Jail where he was charged with vehicle theft and felony evasion, as well as possession of stolen property and driving with a suspended license. His bail is set at $25,000.
Yankovitch, Rowland's partner in crime, was at large until Thursday afternoon when Ventura police officers detained her following a traffic stop. Recognizing her as the stolen car's passenger, the officers took Yankovitch into custody and booked her into Ventura County Jail on outstanding warrants, where she is being held without bail.