Briefs
Detectives Raid Mason Street Drug House
Make Multiple Arrests and Seize Methamphetamine, Cocaine, Marijuana, Hash Oil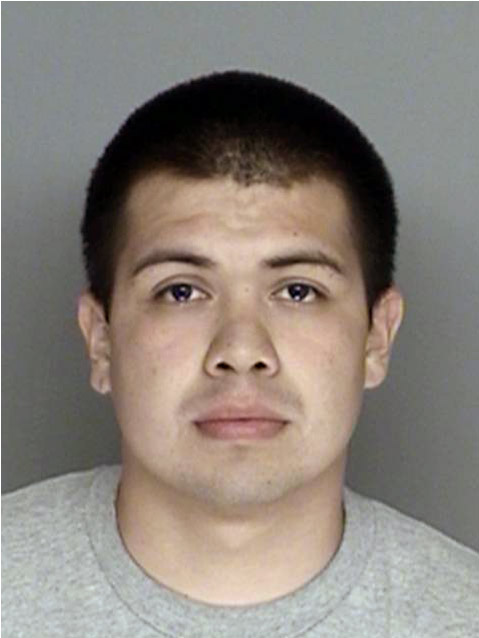 Following a three-week investigation into suspicious activity on 1100 East Mason Street, Santa Barbara residents Gabriel Alvarez, 20; Manuel Carlos Cabrera, 20; Lisa Ybarra, 43; and a 17-year-old female juvenile are in custody on felony methamphetamine charges, according to Sergeant Riley Harwood of the Santa Barbara Police Department.
The investigation, headed by the SBPD's Narcotics Unit, was sparked by a citizen complaint about suspected drug sales at a Mason Street home — about 178 feet away from Franklin Elementary School. Detectives eventually obtained a search warrant to be served at the residence of Alvarez and his 17-year-old girlfriend.
Around 1:45 p.m. on May 8, detectives spotted Alvarez driving away from his house and decided to serve the warrant. Officers pulled him over and found him to be in possession of "hashish oil," said Harwood. Alvarez was arrested and brought back to his home where officers commenced a search.
Alvarez's girlfriend was taken into custody after she was seen trying to flee the residence. Detectives then made entry, found and detained Cabrera and Ybarra, and continued their search. Both Cabrera and Ybarra were in possession of methamphetamine.
The search of the residence turned up 5.5 ounces of meth, 4.5 ounces of heroin, a small quantity of cocaine, an apparatus in the process of extracting hashish oil from marijuana, a digital scale with narcotics residue on it, and $3,075 in cash, said Harwood.
Alvarez was booked into County Jail for possession of meth and heroin for sale and possession of cocaine, among other felony charges. Cabrera and Ybarra were also booked for various felony charges, including possession of meth, Harwood said. The 17-year-old was booked into Juvenile Hall for felony possession of methamphetamine and heroin for sale.