Briefs
Water Rescue Training Scheduled for Tuesday
Exercises Will Take Place Outside Santa Barbara Harbor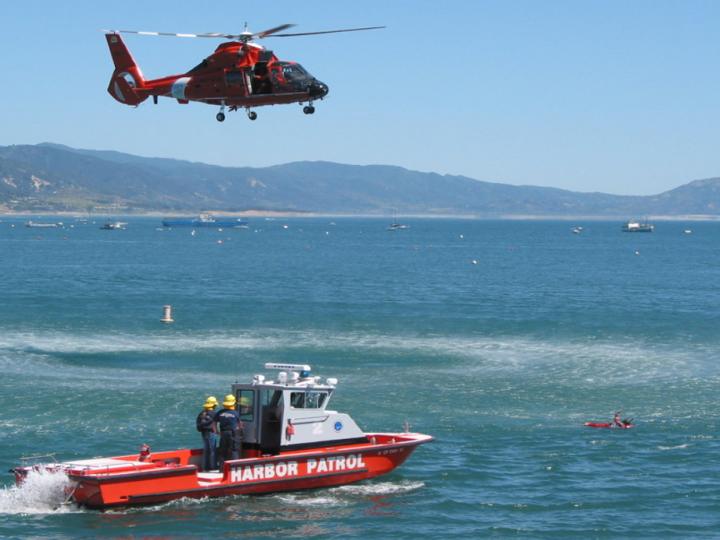 Members of the U.S. Coast Guard, the Santa Barbara City Fire Department, and Harbor Patrol will participate in a joint training exercise this Tuesday, May 21, outside the Santa Barbara Harbor.
The cross-agency exercise — which takes place during National Safe Boating Week — will showcase the cooperation between agencies in response to water-related emergencies. The training exercise will feature mock rescues from breakwater and boats using Harbor Patrol vessels, the fire department's Water Rescue Team, and a Coast Guard helicopter.
Safe Boating Week provides a great opportunity to re-educate your family and friends about how to boat safely, said a city spokesperson. For more information on boating laws, go here.