Briefs
Shark Week Comes Early
Sightings Reported at Tajiguas and Jalama Beaches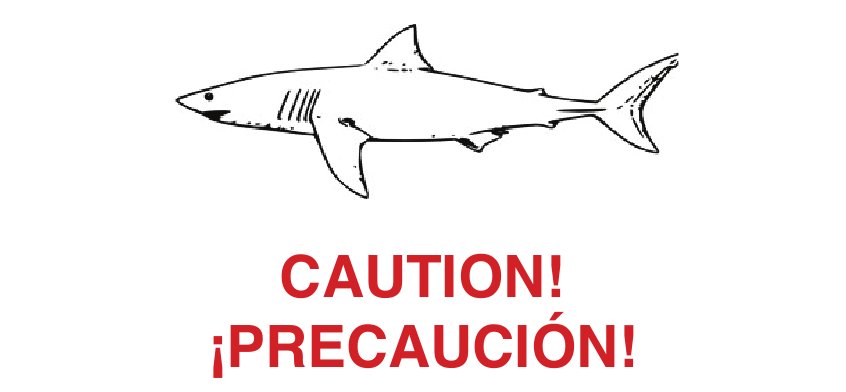 Just a matter of days into the official 2013 summer season, shark sightings and related beach closures are once again plaguing the South Coast. According to California State Parks officials, a 12-foot great white shark had a run-in over the weekend with people fishing from kayaks offshore of Tajiguas Beach along the Gaviota Coast, and as a result, nearby Refugio and El Capitán state parks were closed as a precaution until at least July 2.
The incident occurred Saturday afternoon along the edge of a kelp bed just a few miles up the coast from Refugio State Park. According to Ranger Iris King, the fishermen were approximately 600-800 feet offshore when they saw a dorsal fin, thinking at first that it must be a dolphin. However, after the owner of the fin circled closer and passed under their kayaks — actually bumping one of the boats and lifting it partially out of the water — it was clear to the veteran fishermen that it belonged to something else. "They were able to identify the colorings and shape enough that we are confident it was a white shark," said King. As per Parks policy, warning signs were posted and the waters within a six-mile radius of the sighting were closed for 72 hours.
In other shark news, Santa Barbara County officials confirmed this week that there were multiple reports of what witnesses believe was a large shark patrolling the waters of Jalama Beach County Park on June 22. The sightings, which occurred roughly 25 yards and 100 yards offshore of the popular North County park, prompted officials to close the waters for 24 hours and post warning signs. However, with no additional sightings reported, the beaches were back open the next day.