Briefs
Ty Warner Pleads Guilty To Tax Evasion
Beanie Babies Billionaire Will Pay $53 Million Penalty; Faces Probation Or Prison Time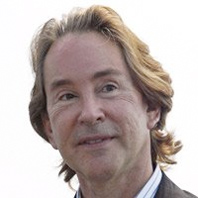 Beanie Babies billionaire Ty Warner, who splits his time between homes in Montecito and the Chicago suburb of Oak Brook, pleaded guilty Wednesday morning to one charge of felony tax evasion after his attempts to hide millions of dollars in unreported earnings in a Swiss bank account were uncovered during an investigation. Under his plea deal, Warner will pay a civil penalty of more than $53 million — half of the amount in his offshore account as of 2008 — as well as resolve his back taxes. His sentencing, scheduled for January 15, could range from probation to five years in prison.
According to the plea arrangement, handled by the United States Attorney's Office of the Northern District of Illinois, Warner opened an account with the Union Bank of Switzerland (UBS) in 1996, and in 2002 transferred approximately $93 million from that account to another Swiss bank. That same year, the account earned about $3 million in investment income, which Warner didn't disclose in that year's tax forms just as he didn't disclose the existence of the first and second accounts. His original amount of unpaid taxes clocked in around $1.25 million; it was later reduced to $885,300 after Warner amended the 2002 form in 2007. Warner, 69, didn't tell his accountants about the Swiss accounts, either, and concealed the second account under the title, "Molani Foundation."
The tax evasion was discovered as a result of a larger investigation into whether UBS was helping its American clients hide their money offshore, an act the bank admitted in 2009. The bank would go on to provide some of its clients' account information to authorities.