Briefs
Capps Talks Government Shutdown
Santa Barbara Businesses Owner Laments Washington Standstill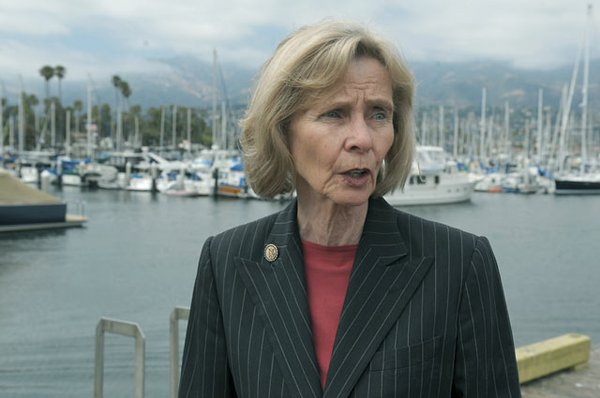 Two days after the government came to a screeching halt because of a partisan game of chicken between Republican lawmakers and the president over federal spending and the implementation of Obamacare, Congressmember Lois Capps participated in a conference call — briefly postponed by the Capitol Hill shooting Thursday morning — to discuss the legislative tension in Washington and how it's affecting her constituents on the Central Coast.
Contrary to the belief of many that the standstill only affects government employees, Capps said the "misguided" and "unnecessary" decision by a faction of the House of Representatives has seriously impacted many residents throughout Santa Barbara, Ventura, and San Luis Obispo counties. "We're really playing with fire," Capps said. "All of our constituents are telling us about [the impact of the shutdown]. People don't realize how partisan things come. It's only one group in Washington … it's a terrible precedent."
Capps said those affected in her district include employees at the Carrizo Plain National Monument, the Goodwin Education Center near Painted Rock, Vandenberg Air Force Base, Camp Roberts Historical Museum, the National Oceanic and Atmospheric Administration (NOAA), Los Padres National Forest, as well as countless small businesses and those working in the private sector.
One area business owner, Santa Barbara Adventure Company director Michael Cohen, joined the conversation to talk about how the shutdown has affected his company. He's had to downsize operations dramatically, he said, because one-third of his outdoor business involves kayak trips and sea-cave tours of the Channel Islands National Park, which is now closed to the public. Given the uncertainty in Washington, Cohen said, he had to cancel school field trips and corporate team-building outings — planned months in advance by customers often traveling long distances — through October 10, costing his company an estimated $33,000. He also had to scale down from 15 employees to five for the time being.
"I certainly hope it changes," Cohen said. "My two sons, who are 5 and 7, are able to work out differences when they have a disagreement. … Congressional leaders are hurting small business and the public." Santa Barbara Adventure Company, he went on, is currently offering a "shutdown special": 50 percent off for all government employees joining onto an existing, non-islands trip, and 25 percent off gift certificates and vouchers for future island trips if visitors purchase them before the shutdown ends.
When asked if she supported suspending Congressional pay, Capps said she is already part of efforts to ensure members of Congress are not paid during the shutdown. Further, she added that uncertainty at the national level sparked constituents — including potential start-up companies on the Central Coast — to ask: Can we rely on the federal government? "That cripples us tremendously," Capps said, adding she plans to work hard to instill faith back into the federal government.