Briefs
KDB 93.7 FM on the Auction Block
Classical Radio Station in Serious Financial Straits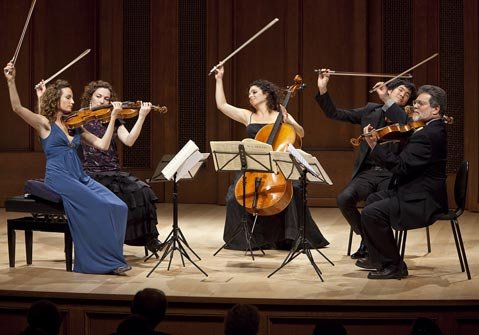 Roll over Beethoven. KDB 93.7 FM, Santa Barbara's oldest radio station, is for sale.
The 87-year-old classical music station is owned by the Santa Barbara Foundation, but the philanthropic organization recently decided to relinquish control after KDB ran more than $400,000 in deficits over the last three years with even more loss expected this year.
Following a unanimous decision by the foundation's board in September, the announcement was made during a tense meeting attended by a who's who of the South Coast arts scene — on hand were representatives from the Granada, Lobero, and Ensemble theaters, Santa Barbara Symphony, Opera Santa Barbara, UCSB Arts & Lectures, and Music Academy of the West — who were reportedly unaware of how far KDB had run into the red.
With an annual operating budget of around $900,000, KDB typically pulled in close to $400,000 in advertising revenue per year and attempted to make up the rest with fundraising, explained Santa Barbara Foundation CEO Ron Gallo. But for the last few years it had failed to meet its fiscal goals, forcing the foundation to pump grants and subsidies into the station to keep it afloat.
KDB General Manager Tim Owens, who took over in 2009, declined to be interviewed for this story but said in a statement to musicsantabarbara.com that fewer than 1,000 of KDB's 20,000 weekly listeners became donors in the last four years. "While our advertising sales have been on a gradual increase the past couple of years, taken together the combined donor and ad revenue still wasn't enough to make KDB financially self-sufficient," Owens wrote.
"As much as we love KDB, it isn't our core mission," explained Gallo, noting that every extra dollar that went toward the station was a dollar that could have been given to the host of nonprofits the foundation supports. "We're trying to focus our energy and resources on the best future for the county," Gallo said. The foundation bought KDB in 2003 through a donation by Michael Towbes.
Gallo said the sale will go one of two ways: Either KDB will be purchased by an entity that wants to keep the 93.7 FM frequency's current classical music format (if that happens, the price would be reduced because of the continuing community benefit it'd offer, said Gallo), or it will be purchased at full price and its format left up to the buyer. If the latter transaction takes place, Gallo went on, the proceeds will be turned into an endowment for classical music in Santa Barbara.
The foundation has retained a broker with Public Radio Capital to facilitate the deal, and Gallo said there have been three serious inquiries into the station. Talks are continuing, he explained, so the asking price and other details aren't being released.