Briefs
Lois Capps Representative Arrested for DUI Hit-and-Run
27-Year-Old Victim in Critical Condition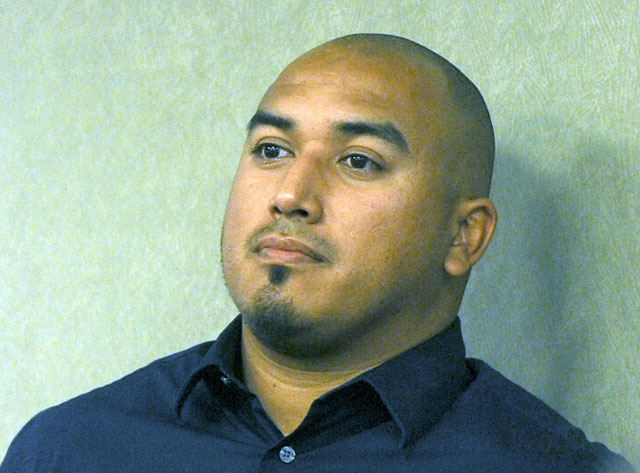 Raymond Morua, a Santa Barbara district representative for Congressmember Lois Capps, was involved in a felony DUI hit-and-run incident early Friday morning, according to police. The victim, a 27-year-old female pedestrian, suffered severe head trauma and is in critical condition.
Police department spokesperson Sgt. Riley Harwood said the collision occurred at 12:04 a.m. on the 500 block of Anacapa Street. Morua was traveling in the number-two lane of southbound Anacapa Street in a red Dodge Caliber when he struck the victim, who was crossing the street eastbound on foot. According to Harwood, the victim, though not in a crosswalk, was crossing legally as she wasn't between two signal-controlled intersections.
Morua, 32 years old and a Santa Barbara resident, had earlier in the evening attended an annual holiday party hosted by The Santa Barbara Independent at the Savoy nightclub on State Street. The private party, which had a no-host bar, ended at 9:30 p.m.
Immediately after the collision, Harwood said, Morua stopped his car, looked back without getting out, and then drove away down Anacapa Street. A carful of witnesses followed Morua and confronted him at the dead end of Anacapa near the freeway. They tried to convince him to return to the scene, but he reportedly shook his head and again drove away. It's unclear if Morua was traveling alone.
Shortly thereafter, Morua drove to Gutierrez Street, turned onto State Street, and made his way down Cabrillo Boulevard, traveling westbound at a high rate of speed. He lost control of his car and crashed into a palm tree, Harwood said, and was contacted by responding officers. During a breathalyzer test, his blood-alcohol content registered 0.17, said Harwood. The results of a blood test are not yet known.
Morua was arrested for felony hit-and-run and two separate counts of DUI and booked into County Jail on $100,000 bail. Police have asked that the bail be increased to $250,000. Morua has reportedly been arrested for prior DUI offenses, including a hit-and-run charge.
Friday morning, Lois Capps issued a statement about the incident. "I am truly heartbroken at the news of this tragic event," she said. "My heart goes out to the victim and her family and friends in this trying time, and my prayers are with them. It would be inappropriate for me to comment further on this legal matter and I have complete trust in our local authorities."