Living
St. Paddy's Day Stroll
Join The Indy for its Seventh Annual Procession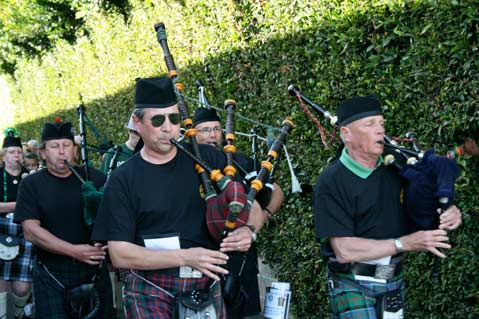 Every March 17, St. Patrick is celebrated with great fanfare all over the world. In Chicago, the river is dyed green; in Sydney, Australia, the Opera House is illuminated in emerald lights; in San Francisco, revelers parade down Market Street; and in Santa Barbara — folks stroll. It may not be the largest, or oldest, but for the past six years, The Independent's St. Paddy's Day Stroll has drawn hundreds of enthusiastic merrymakers.
Once again, the Pipe and Drum Corps will lead the procession from The Indy office on West Figueroa, down State Street (on the sidewalk), concluding at Casa Blanca on Gutierrez. Post stroll, the 21-and-older crowd can head to the Wildcat for craft beers that include offerings from Figueroa Mountain, Avery Brewing, Firestone, and Lagunitas. For those dressed in green, the suds are only $4.
So bring your friends and neighbors, and help The Indy staff make a spectacle for the seventh year. Irish for a day, Independent for life.
4•1•1
The Indy's St. Paddy's Day Stroll takes place Monday, March 17. Begin gathering at the newspaper's office at 4:30 p.m. The Stroll departs at 5:30. 122 W. Figueroa St. For more information, call 965-5205.