Theater
Circle Bar B Theatre Closing
Dinner-Plus-Play Program Will End This Fall After 40 Years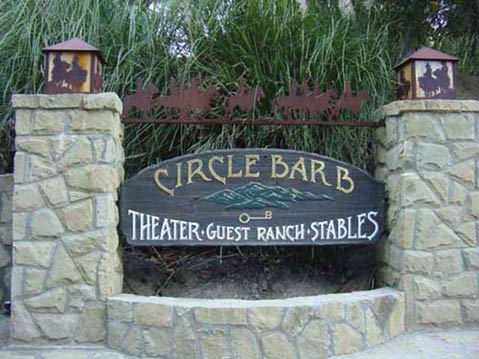 After 40 years, the Circle Bar B Dinner Theatre is heading for its last roundup and will be closing for good at the end of the current season in October.
Word leaked out Friday, shocking loyal theatergoers. Longtime producers David and Susie Couch got the word last May that their lease would not be renewed.
Susie hopes that the show will go on at another venue, she told The Santa Barbara Independent on Friday, but declined to say where that might be. "We feel very positive that something good will come of it," she said. "We're not going to give up."
The current production of Enchanted April, which this reporter found delightful, runs through September 7, followed by the season's final play, French farce Boeing Boeing, which runs September 19-October 26.
Kathy Brown, whose family is the longtime owner of the Circle Bar B Ranch and Stables high on Refugio Road, told The Independent that the theater "has run its course," and that the Browns want to "go in a different direction," with more lucrative operations, including weddings and barbecues. "We have to do something more lucrative," she said.
The theater, which has 350 season ticket holders, offers the appeal of a ride out into the mountains, a drink on the patio, and a superb tri-tip and chicken barbecue dinner, followed by a show in the cozy theater, usually featuring familiar actors and directors. The Couches often appeared in their productions.
In a press release on Friday, the Couches said they "deeply regret" that their involvement will end. They have been performers and directors at the Circle Bar B Dinner Theatre for 24 years and producers for the past 11.
"We hope that everyone will join us for these last two shows so that Susie and I [can] properly say good-bye to all our amazing supporters," said David, to which Susie added,"We are so excited that our final two shows will be so memorable."