Briefs
LAFCO Gets Some Laughs and Looks at Isla Vista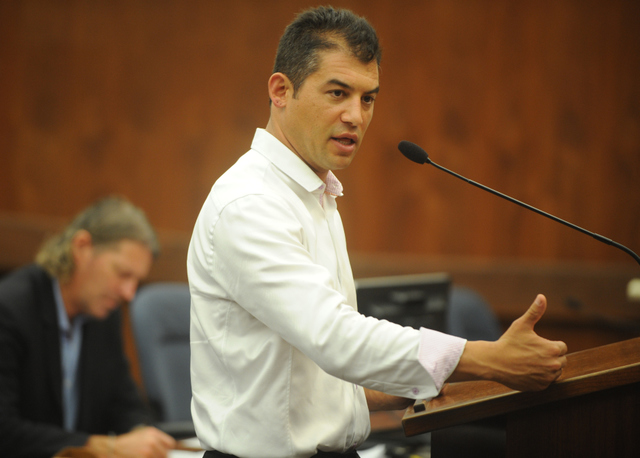 A discussion about whether or not to support Assemblymember Das Williams's latest bill — which would create a Community Service District in the densely populated town of Isla Vista — proved to be respectful, informative, and mildly entertaining at a LAFCO (Local Agency Formation Commission) meeting on Thursday.
Though it was noted that LAFCO — which is made up of reps from the Board of Supervisors, city councils, and special districts — is the traditional avenue by which a community service district would be set up, Williams argued utilizing state legislation could offer more flexibility in how the district operates. While some expressed frustration that the legislation was not shown to the LAFCO board earlier, Williams emphasized the bill is just a shell and will be amended after several months of intense dialogue.
Public comment saw a diverse mix of people who mostly voiced support for the bill and called for change to the status quo. Longtime activist Lanny Ebenstein argued that a population that makes up 10 percent of the south county does not get 10 percent of the services. Others argued that the problems in Isla Vista will not go away without more resources, and that recent tragedies — gang rapes, riots, and mass murder — warrant swift action. Isla Vista falls in the county's third district and is currently represented by the Isla Vista Recreation and Park District, but that district is limited in scope and lacks funding. A community service district could be represented by a mix of elected and appointed boardmembers who are able to levy taxes on Isla Vista residents and use the funds to augment law enforcement or install more sidewalks, for instance.
Supervisor Doreen Farr — who represents Isla Vista and also sits on LAFCO — supports the bill because it would create a hybrid model of government that could support the diverse town of students, families, and long-term residents. Though Farr has been able to secure $30 million in funding in the past few years to spruce up IV's downtown area and install lights on dark streets, the town has more needs, she said. Isla Vista is essentially a city, Farr said, adding, "We're trying to manage a city that's always had tremendous needs that have outstripped our ability."
Though proponents say that now is the necessary time for change, Isla Vista Property Owners Association Chair Chuck Eckert, questions that logic. "[We're] not going to support a proposal just because something has to happen," Eckert said. He added that the solution is not to create a community service district and then find problems. "It's like a windshield looking for a bug."
In an interview with The Santa Barbara Independent, Eckert further posed the question: how would a community service district prevented a problem like Deltopia? "It wouldn't have," he argued. But ultimately, Eckert took a nuanced approach, and said he would wait until the bill is amended to support or oppose it. "As it is up there now it's a blank check and we oppose a blank check," he said, "but when it gets written out and amended, it might be fine."
Defending the measure, Williams said this bill is a culmination of several conversations, but it's also the beginning of one. The bill would not be finalized until March and Williams plans to hold intense stakeholder meetings over the next few months. It would be far more controversial, he said, if the details of the special district were already flushed out. LAFCO appointed an ad hoc committee — chaired by Farr — to continue the discussion, and the matter will return to the board in February.