Living
Fashion Flies High with Ace Rivington
Experienced Designer Beau Lawrence Plots Unique Apparel Empire Out of His Carpinteria Garage
The grandson of a barnstormer and his wing-walking wife, Ace Rivington was born on July 4 of the 1976 bicentennial year at a fly-in fishing camp in Alaska, where he became a pilot at age 12 before sailing through the Panama Canal to attend the Naval Academy in Annapolis. Today, from his converted barn somewhere in Santa Barbara wine country, the rugged Rivington is searching the world for his missing father while working as a private pilot for Franklin Delano Roosevelt's high-society grandniece Hannah McClain. And the unlikely duo is about to find a treasure map that will change everything.
Okay, that's fiction, but it's bound to sell a lot of jeans, sweatshirts, and leather jackets, right?
Such is the surprisingly promising sales strategy of Carpinteria resident Beau Lawrence, a 39-year-old fashion designer who left a nearly 20-year career in the upper echelons of the global apparel industry to build his own innovative brand. Called Ace Rivington (the last name an Americana mash-up of A River Runs Through It and Remington guns), it features a full line of stylishly subdued menswear, from flannels and hoodies to denim and polos. Lawrence launched the company last December with a Kickstarter campaign that raised more than $60,000 by selling 600 French terry crew-neck sweatshirts in a month.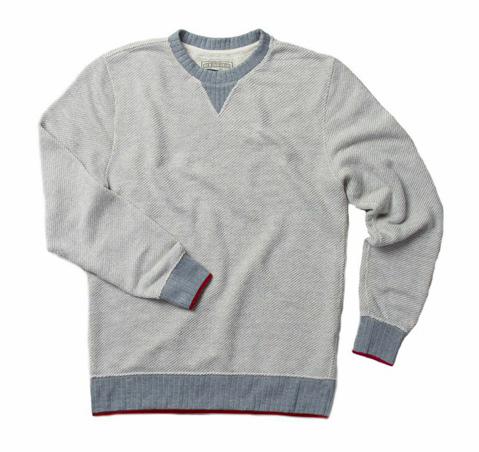 "That was definitely proof of concept," explained Lawrence, a Valencia-raised Fashion Institute of Design & Merchandising grad who's worked for a number of major companies, including S.B.'s Territory Ahead, but primarily for Guess in Los Angeles, where he ran jeanswear design for America, Korea, and Italy before learning even broader scale planning in product development. "I like to create fashion basics that don't go out of style," said Lawrence, whose mostly single-color designs hark back to his costume work for Hollywood war films. "A lot of inspiration for me comes from the foundation of classic military apparel because it's so heritage and understandable."
He spent the ensuing year hitting trade and air shows, finalizing designs in his Carp garage, enlisting garment factories from Los Angeles to China to Portugal, and rounding out his offerings with SeaVees shoes, Wolverine boots, Randolph shades, and other fitting brands. Last month, Lawrence sent out more than 100,000 copies of his first catalog, thereby introducing the world to the first episode in the fully fleshed-out narrative he's built around Ace, whose backstory he's been crafting for nearly five years. The current holiday 2014 line is set in Hollywood, but Cuba comes next season, followed by Halifax, Nova Scotia, for an Indian summer edition, and more destinations as the brand and story goes on.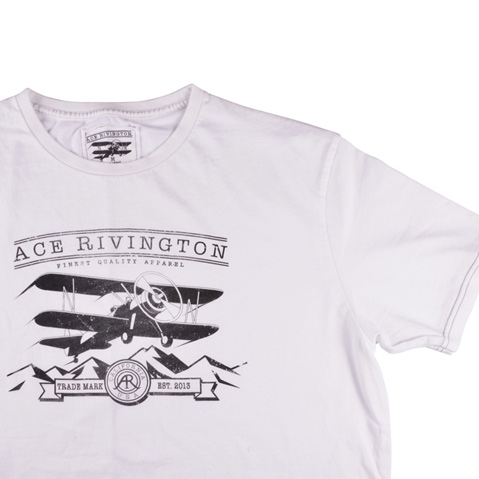 With a father who worked in Hollywood, the narrative component came naturally for Lawrence, but his daily inspiration comes from mom, who fell into a semi-comatose state 13 years ago and lies essentially lifeless in a Sylmar hospital. "The whole crazy strength that I get for this comes from my mom," said Lawrence, who has two young daughters now himself and remembers his mom as a "passionate soul" when she was truly alive. "That's on my shoulder every day. She's really helping me."
See acerivington.com.