Briefs
Jury Awards UCSB Alum $120,000 in Excessive Force Case
Jay Shafer 'Mortified and Shamed' by Water Balloon Incident; County Considers Challenging Verdict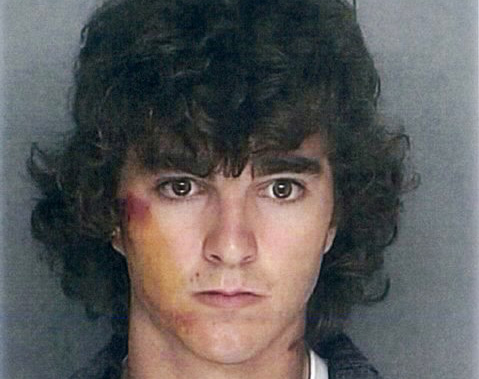 A Santa Barbara Sheriff's deputy used excessive force to arrest UCSB student Jay Shafer in 2009, and Shafer is entitled to $120,000 in damages for the physical injuries and emotional distress he suffered as a result, a jury decided Tuesday. The county is also on the hook for attorney's fees of about three times that amount, explained Shafer's lawyer, Thomas Beck, who said his client was "thrilled" with the verdict. "He finally got his vindication, which is what he always wanted." The week-and-a-half trial was held in federal court in Los Angeles, and the jury deliberated for a little over a day.
Shortly after midnight on October 4, 2009, Shafer — from Carlsbad and 19 at the time — was walking with two of his roommates along Del Playa Drive in Isla Vista. The group was carrying water balloons when Senior Deputy Freddy Padilla and other members of the I.V. Foot Patrol approached. Padilla said he was investigating reports that four people had recently been struck by water balloons, and he ordered the group to drop theirs.
When Shafer hesitated and asked why, Padilla immediately "raced at Jay, grabbed him, yanked him to the curb, and kicked his legs out from under him," Beck said, claiming Shafer never resisted arrest. (Santa Barbara officials still dispute that.) As he was thrown to the ground, Shafer's face was badly scraped and smashed. He was handcuffed, taken to Foot Patrol headquarters, and later booked in County Jail on a resisting arrest charge. On the eve of his criminal trial, prosecutors dismissed the case. Beck said Shafer was sober on the night of his arrest and that he doesn't drink or do drugs. Shafer would go on to graduate UCSB with a history degree and attend law school. He's now a teacher in San Diego.
Beck accused Padilla — who he called "short and stout" and possessed of a "Napoleonic ego" — of omitting the takedown and Shafer's facial injuries in his report on the confrontation. Beck also said Padilla intentionally didn't take witness statements at the scene "to make it Jay's word against a cop's word" and that Padilla and his partner were verbally abusive toward Shafer throughout the ordeal. During the civil trial, two Isla Vista residents who had filed an excessive force complaint against Padilla in an earlier incident testified against the deputy.
Beck alluded to other incidents involving Padilla, but he said he couldn't elaborate for legal reasons. Padilla's supervisor defended him on the stand, and Padilla remains employed by the Sheriff's Office, Beck noted. "Nothing is going to happen to him as a result of this," Beck said. "That's the pitiful part of it." Beck represented Tony Denunzio and Britteny Cotledge in their excessive force lawsuits against the Santa Barbara Police Department. The city settled those cases in September and agreed to pay Denunzio $120,000 and Cotledge $50,000.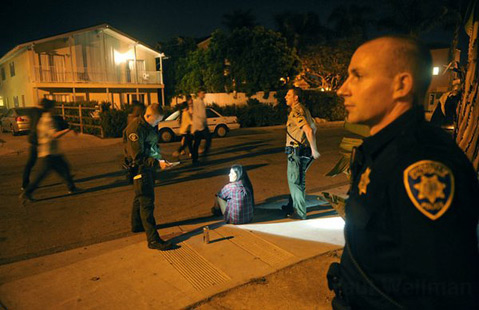 Shafer was "mortified and shamed" by his arrest and soon became depressed and withdrawn, Beck said. He saw a psychiatrist, was diagnosed with PTSD, and started taking medication, Beck went on, explaining he had originally asked the jury to award Shafer $700,000.
Defense attorney Bill Makler represented Shafer in his criminal case. Makler said a "good number of resisting arrest charges are filed with limited evidence against the defendant," and Shafer's matter represented the typical scenario where there is a "significant factual dispute" over what happened.
Beck faulted the District Attorney's Office for accepting Padilla's version of events without question. It was only when the DA admitted to issues with Padilla's written report that prosecutors dropped the case, he said. Both Beck and Makler expressed skepticism that the DA's Office can fairly and objectively investigate Santa Barbara officers and deputies accused of wrongdoing.
"I do think that local prosecutors in general have a conflict of interest in terms of deciding whether a member of local law enforcement has committed misconduct," Makler said. "They work together as a team to secure convictions, and to ask a prosecutor to actively criticize the people they rely on is asking a lot." Makler said deputies are in an inherently difficult and sometimes dangerous line of work, and that like anyone else, they can make mistakes. But, he said, "How they behave in the heat of the moment, that's the big question. … People should not get beat up for no reason."
Sheriff's Office spokesperson Kelly Hoover noted that the Los Angeles jury returned a mixed verdict on Tuesday. While they found in favor of Shafer on the excessive force allegation, she explained, they found in favor of Padilla on three other allegations of unlawful arrest, a First Amendment violation, and malicious prosecution. Hoover said the Sheriff's Office stands by Padilla and his handling of the situation.
"Clearly established law allows a peace officer to use force to achieve control and arrest a physically resistive subject," Hoover said in a prepared statement. "Because we believe our officer used reasonable force to make the arrest, the Sheriff's Office has asked County Counsel to take appropriate steps to defend and support our officer through further legal action."
County Counsel Mike Ghizzoni concurred that Shafer resisted arrest and said "evidence in the trial showed Padilla used reasonable force." He explained his office is exploring the possibility of challenging the verdict on the grounds that Padilla is protected by qualified immunity. Ghizzoni said he "respects the work of the jury" and that "these are tough cases." But, he went on, the matter is still in the purview of the federal district court, and so he'll be looking at what options for recourse he can present to the Board of Supervisors before a potential appeal is filed.