Briefs
Standoff Suspect Arrested Again
Ronald Carrari Reportedly Threatened the Same Family Member He Fought with Ahead of Last Month's Incident
Los Alamos standoff suspect Ronald Carrari, 56, was re-arrested earlier this week for threatening the same family member he threatened during last month's incident that closed sections of Highway 101 for hours. He was charged with violating a temporary restraining order against him.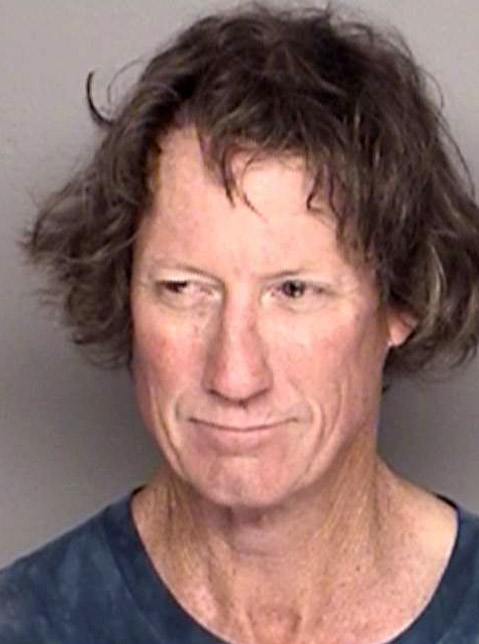 On March 29, Sheriff's Office spokesperson Kelly Hoover said, Carrari reportedly placed a shrine with threatening messages and images of the family member on the 300 block of Bell Street, where the relative was at the time.
Sheriff's deputies were in the process of taking down the shrine when they spotted Carrari walking nearby. He was arrested on charges of making criminal threats and violating a court order and booked into County Jail at $1 million bail, Hoover said.
On March 20, Carrari barricaded himself inside his home — creating a traffic nightmare along a stretch of Highway 101, which authorities closed during the ordeal — after allegedly threatening that relative. Authorities eventually drove him out of the house with tear gas.
Inside the home, authorities found eight firearms, thousands of rounds of ammunition, seven swords, and two fighting knives. In addition to the charges levied against him this week, Carrari also faces a number of other felony charges related to the earlier incident.