Briefs
Video: Buellton Diesel Spill Suspect at Large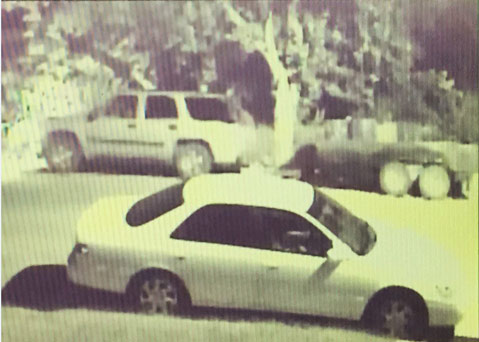 A male suspect fled Buellton by car early Friday morning after abandoning a trailer that had begun leaking red diesel fuel onto the road. The Santa Barbara Sheriff's Office has requested public assistance in locating the suspect.
The man had been driving southbound on Highway 101 around midnight when the leak began, and he took the exit for Buellton. As seen in the video below, he was driving a light-colored Chevrolet SUV pulling a trailer, which he uncoupled before driving off. Of the nine 55-gallon drums in the trailer, one had completely emptied by the time responders arrived. The fuel flooded the roadway and spilled into a storm drain that empties into the Santa Ynez River.
Officials estimate the fuel's worth at around $1,800 and guess that the suspect stole the barrels from an agricultural or industrial entity. Investigators have requested that area farms and other businesses that use red diesel fuel to check their inventories.
Citizens who recognize the driver, SUV, or trailer are asked to contact the Sheriff's Office at (805) 683-2724, or at the Anonymous Tip Line at (805) 681-4171.
---