Briefs
Hills Bandit Behind Bars
Robber to Serve 10 Years in Federal Prison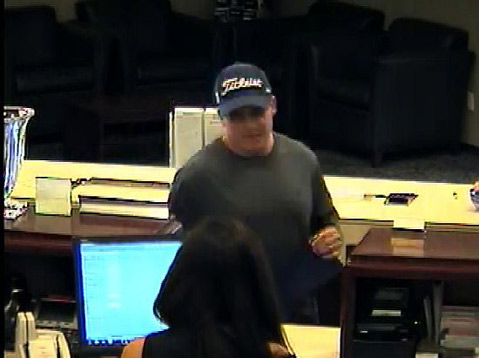 The serial bank robber known as the "Hills Bandit" was given a 10-year federal sentence for a string of heists he committed in five cities between Laguna Niguel and Santa Barbara.
Stephen Bartlett, 54, earned the nickname from the FBI after his first two burglaries in Laguna Hills in May 2014. However, officials did not pin him down until last October, when the theft of $12,000 worth of construction steel sparked a 90-minute police chase from Santa Fe Springs to Rialto that eventually ended in Bartlett's arrest.
The month before his arrest, security footage captured Bartlett orchestrating two separate robberies on upper State Street in Santa Barbara: one at Bank of the West on Sept. 15, the other Sept. 26 at Montecito Bank and Trust. In these cases, as in many other heists, Bartlett acquired money from tellers by slipping them a note warning that he was armed and that they must hand over all the cash in their drawers. The second teller smartly included a red dye pack with the $1,829 in cash Bartlett made off with.
Considering the evidence, the guilty plea put forth by the robber in February was hardly unexpected. According to the Orange County Register, Bartlett blamed a longtime gambling problem for his 30-year criminal history, which includes felony convictions ranging from forgery to car theft. In addition to prison time, the court ruled that Bartlett also owes $80,500 in restitution and must serve three years of supervised release once he completes his sentence.