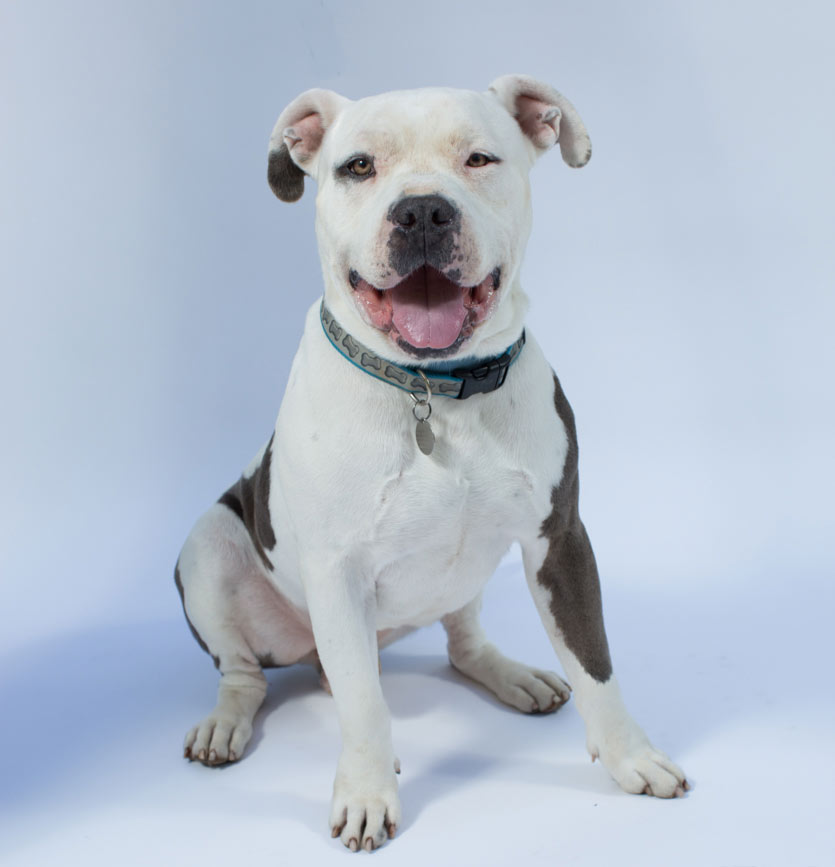 This boy is something special! Weighing in at 83 pounds, this American Bully/Pit Bull Mix 4 year old is a giant dog with a loving heart. We affectionately call this big boy Bubba Gump because of his sweet demeanor towards any animal or human he meets. He truly is a gentle giant who wants nothing more than to love and kiss everything and everyone he meets. Please don't let his size or breed deter your interest, his disposition here at DAWG speaks wonders of what kind of companion Bubba could be if he just had a loving family to call his own. He is a low energy boy who is happy getting short walks and lots of love. He does wonderfully with both small and big dogs, cats, children, and adults; He would make a fantastic family dog! Bubba truly is one of the sweetest dogs that has walked through our doors.
If you'd like to get to know this special boy, please call Dog Adoption and Welfare Group at (805) 681-0561 or stop by Thursday – Monday 12PM – 5PM to take him out for a stroll.
DAWG (Dog Adoption and Welfare Group) is a no-kill, not for profit dog rescue/adoption organization located at 5480 Overpass Road in Goleta. For more information or to view more adoptable dogs, visit: DAWG
All of the dogs at DAWG have been spayed/neutered, micro-chipped, are current on their shots, and have flea/tick/mosquito protection. We ask for a minimum adoption donation of $250 for young dogs (under three years), $150 for adult dogs, and $125 for seniors (dogs 8 years old and over).