Briefs
Details on Plane Crash Victim Grow More Unsavory
Like Unlicensed Pilot, Passenger in Los Padres Crash Had History of Fraud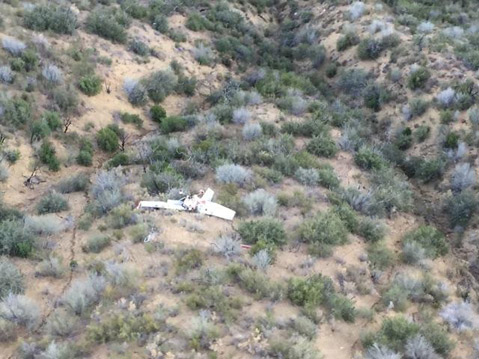 Acting on a tip, The Santa Barbara Independent has learned details about Greg Bacino, the passenger in the small plane that crashed August 6 in Los Padres National Forest, that portray him in an unsavory light equal to that cast on the pilot, David K. Martz, who was flying while his license was in the process of being revoked.
Bacino was a trial lawyer who had resigned from the State Bar of California in 2006. He began working in real estate development and health-care management, but as reported in a 2010 Claims Journal article, Bacino was involved in a multimillion-dollar workers' compensation fraud scheme. A company he co-owned, Premier Medical Management Systems, Inc., was charged in 2007 with filing false worker's compensation claims as well as fraudulent tax returns. In 2009, Workers' Compensation Appeals Board Judge Mark Kahn ordered the dismissal of $70 million worth of medical liens Premier had tried to claim.
Several years later, Bacino pled guilty to one criminal charge of "capping," or illegally soliciting business for a law firm. He filed personal bankruptcy in 2014 seeking relief from $14 million in debt held by La Jolla Bank, but the U.S. Bankruptcy Court ruled in favor of the bank. At the time of his death, Bacino worked at Ftlb LLC, a medical management company that he had founded.