Briefs
Son of County Supervisor, Goleta Councilmember Arrested on Drug, Gun Charges
Richard Farr Found with 50-Plus Pounds of Marijuana and Hundreds of Rounds of Ammunition
Richard Farr, the son of Santa Barbara County Supervisor Doreen Farr and her former husband Goleta City Councilmember Jim Farr, was arrested last month on drug and weapons charges during a welfare check at his Shamrock Avenue home.
Farr, 30, was found in possession of more than 50 pounds of marijuana, firearms, and hundreds of rounds of ammunition, Sheriff's officials said. Authorities also recovered lab equipment used to make concentrated cannabis.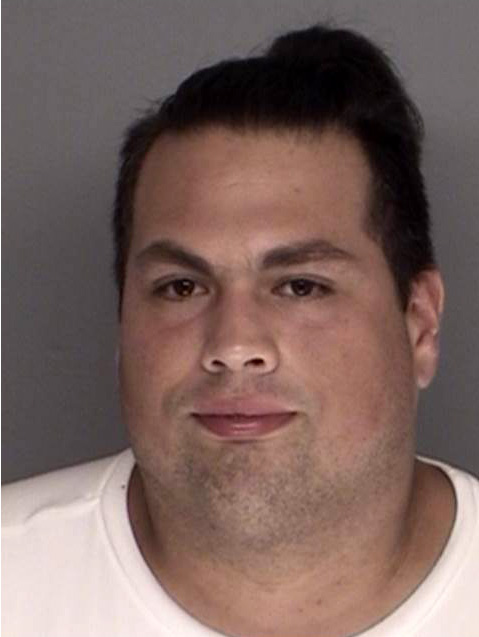 At the time, Farr was living with his father, who soon after suffered a stroke and remains in medical care. Farr was arraigned this week and pleaded not guilty to charges of manufacturing a controlled substance and possession of marijuana for sales, as well as being armed with a gun at the time of the alleged offenses.
On August 4, deputies were called to conduct a welfare check on Farr, said Sheriff's Office spokesperson Kelly Hoover. His parents said he had been exhibiting bizarre behavior for several days and were worried he was experiencing a mental health emergency. County personnel with CARES (Crisis and Recovery Emergency Services) were also called in to respond. After he was contacted, Farr was placed on a mental health hold and transported to Cottage Hospital for evaluation.
While at the residence, Hoover said, deputies ran a weapons check on Farr and learned he had a firearm registered in his name. Under a state law that allows for the confiscation of guns from a mental health patient, deputies searched Farr's room and found a .45 caliber handgun, a shotgun, and large amounts of ammunition. They also discovered six garbage bags containing approximately 50 pounds of loose marijuana, Hoover said.
Based on that discovery, detectives obtained a search warrant and looked through the rest of Farr's bedroom, where they found several more pounds of marijuana along with hash oil, other forms of concentrated cannabis, and lab equipment, Hoover said. After Farr was released from the hospital he was arrested and booked into County Jail. He bailed out that same evening and remains out of custody.
Farr's case is being prosecuted by the state Attorney General's Office to avoid a conflict of interest, said Santa Barbara District Attorney Joyce Dudley.
Jim Farr did not immediately respond to requests for comment. Doreen Farr's office issued this statement Friday afternoon: "I have never had a child exhibit signs of serious mental illness before nor be arrested. This is a great personal tragedy for me and for the rest of my family. I sincerely thank the first responders who demonstrated such skill and professionalism during this incident. Please respect my family's privacy during this difficult time."
Hoover noted that both parents have been extremely cooperative during the investigation.
Farr's next court date has not been scheduled. He is being represented by defense attorney Catherine Swysen, who declined to comment on the case.