Briefs
Public Health Report Rips Dirty Doctor's Practice
Dr. Allen Thomashefsky Reused Syringes, Didn't Wash Hands, Kept Sloppy Records
A scathing inspection report released this week by the county's Public Health Department states Dr. Allen Thomashefsky ​— ​who is believed to have infected five people with hepatitis C on the same day ​— ​reused syringes, did not wear gloves or wash his hands, and kept sloppy records at his Bath Street practice. Two weeks ago, after working with Thomashefsky to set up protocols to address health risks at his office, Public Health rescinded an order that closed his office for six months, but the status of his state medical license is still unclear.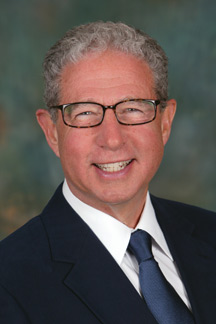 Public Health conducted three inspections, two of which were unannounced, on Thomashefsky's office, where he practiced prolotherapy, a regenerative injection therapy lauded by some patients who want to avoid surgery. The visits came after Public Health investigated all medical practices seen by a patient of Thomashefky's who acquired hep C. Thousands of letters were sent to his previous patients, and seven patients tested positive for hep C; one case was believed to be a prior infection.
The report states Thomashefsky told inspectors "his regular practice is to re-use syringes between injecting a patient" and that "he did not believe blood got into the syringe." He failed to label all multidose vials with a date, the report found, and used single-dose vials for multidose purposes. Thomashefsky, who worked part-time in Oregon with another doctor, has a solo practice in Santa Barbara. His daughter is reportedly his receptionist, who "played a significant role in processing all specimens for re-injection" but did not have infection control or medical training, the report states. She squirted leftover patient plasma and fat down the sink, aiming "for the little holes in the drain" to avoid splattering. She did not label syringes with patient info, the report states, even though multiple procedures were performed on the same day. When asked, "she stated she just keeps them straight," the report states.
A state medical board spokesperson said she could not discuss complaints but was aware Thomashefsky's Oregon license had been suspended. Public Health is expected to release a full investigative report in December. A former patient retained attorney Barry Cappello and filed a neglected-medical-care complaint against Thomashefsky last week.