Briefs
Wednesday's Wild Weather
Thunder and Lightning Hit County Areas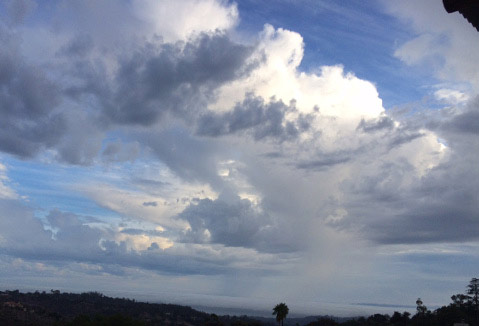 A noisy backcountry light show took place Wednesday night from the collision of multiple cloud systems that produced a few showers, rounds of thunder, and hundreds of lightning bolts. Several lightning strikes hit Los Padres National Forest, spokesperson Andrew Madsen said, with three fire starts in the Mt. Pinos area, which were quickly contained. The Forest Service estimate of rain from the storm was less than a half inch.
Closer to town, residents in Isla Vista called County Fire around 5:30 p.m. to report a transformer pole was hit by lightning, causing a major power outage in the area, said Capt. Dave Zaniboni. Not long afterward, residents on Mathilda Drive in the Ellwood area reported that a tree was set afire by lightning.
Thunderheads were building again today in the Cuyama range, County Fire Station 41 reported, and the National Weather Service forecasts potential shower and thunderstorm activity through Friday in mountain areas. Though the thermometer may register lower temperatures this weekend, high humidity will continue to make it feel hotter. The weather folks see more heat and wind gusts headed our way next week.