Film & TV
SBIFF 2016 Is Here
Complete Coverage of Santa Barbara International Film Fest
This year's Santa Barbara International Film Festival (SBIFF) is all about numerology for Roger Durling, the iconoclastic creative director of the fest who's relishing that, as SBIFF celebrates its 31st year, he's leading it for the 13th time. That simple digit reversal is enough to get him jazzed, as Durling explained, "I love the synchronicity."
Of course, there's plenty more to be excited about for the few thousand film buffs who will descend on Santa Barbara theaters from now until the festival's conclusion Saturday, February 13. As usual, the SBIFF slate is full of big names being fêted with tribute presentations: Johnny Depp, Mark Ruffalo, Rachel McAdams, Elizabeth Banks, Alicia Vikander, Rooney Mara, and Sylvester Stallone, to name just a few.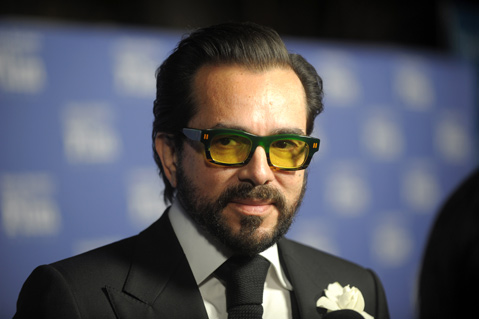 The films presented, meanwhile, have continued to grow in prestige, with 52 world premieres, 53 U.S. premieres, and more than 60 countries represented. Opening night featured The Little Prince; the midweek centerpiece is the American premiere of Terrence Malick's Knight of Cups; and closing night will be the "crowd-pleasing" French film Margeurite. In addition to the usual thematic groupings, including the particularly robust Screen Cuisine food flicks and a Kolnoa section on Israeli films, two new sidebars have been added: Global Hollywood, which gives behind-the-scenes stories of Tinseltown, and Noir, which looks at tales from the criminal underworld.
Other festival highlights include the student film series program, in which 75-plus college students from near and far use the festival as a classroom; the daily free public screenings at the Lobero Theatre and 3rd Weekend round-up post-fest; Mike's Field Trip to the Movies, which will bring in 4,000 kids, many from Title I schools, to watch Inside Out and meet the director; a sister-city collaboration with the Dingle International Film Festival, which brings Irish animated films to town; the screenings of Santa Barbara Local Heroes by Phyllis de Picciotto and Stan Roden, who made short documentaries out of The Santa Barbara Independent's 2015 Local Hero award winners; and the Stand Up Award, which is being sponsored by the Anti-Defamation League.
See sbiff.org for tickets and more information
• Film Feast: Rundown of various Visit Santa Barbara-organized restaurant deals during SBIFF 2016.
• Brie Larson at SBIFF: The star of 'Room' will receive SBIFF's Outstanding Performer of the Year
• Alicia Vikander Honored as SBIFF Virtuoso: Swedish actor honored for her role in 'The Danish Girl'
• Géza Röhrig Fathers the 'Son of Saul': Interview with the lead actor from the frontrunner for a foreign film Oscar.
• Must-See Movies: 40 films to find at this year's SBIFF.
• SBCC Film Fest Class Goes to SBIFF: City College teacher Nico Maestu takes students from the lecture halls to the movie theaters.
• SBIFF's Mike's Field Trip to the Movies Screens 'Inside Out': Mike deGruy's legacy continues to inspire Film Fest programming.
• Films with Santa Barbara Roots: A rundown of homegrown features and selected shorts playing at SBIFF 2016.