Bottles & Barrels
Savoy Wines Coming to Anapamu Street
Bob Wesley Partners with Paul Shields of Savoy Cafe to Open New Wine Shop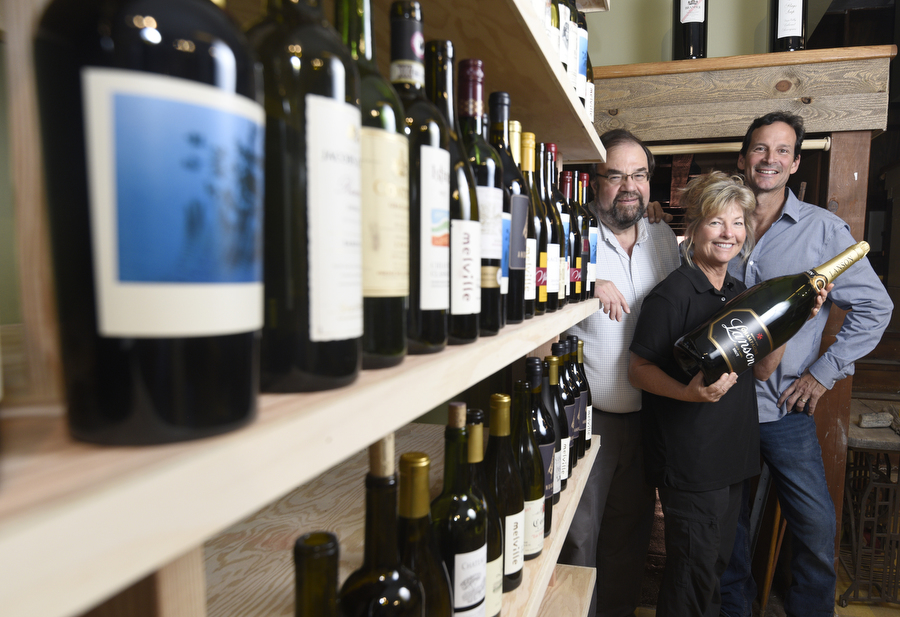 Santa Barbara's beloved wine retailer Bob Wesley will be back in business soon, running Savoy Wines at 18 West Anapamu Street in the former home of Kernohan's Toys. The shop will be an offshoot of Savoy Café on West Figueroa Street, where Paul and Kathy Shields have run a bustling operation since 2005 (not including a brief recession-related hiatus).
"We intend to focus on customer service," said Wesley. "That's what the café is known for, and that's what I think I'm known for: dealing with people on a down-to-earth level, eliminating mystery, and just appreciating wine for how good it can taste, especially with food."
He gained that reputation first at Lazy Acres, where he ran the wine shop from the 1990s to early 2000s. Then he conceived of The Winehound on Chapala Street in 2008 and managed it (including its move to La Cumbre Plaza) until August 2016, when he was let go by the new owners.
A little while later, Paul Shields heard that Wesley was looking for a new opportunity. They'd worked together for nine years at Lazy Acres, so Shields was excited to reconnect. "I wouldn't even attempt a wine store if it weren't for Bob," said Shields. "He's just the man."
The two hit it off like old friends at their first meeting, talking wine shop ideas for more than two hours. "And we could have gone on for hours more," said Wesley.
The next, and hardest, step was finding a location. When Wesley heard that Kernohan's was closing, he went to check it out. The size was perfect, it had air conditioning (a prerequisite for a wine shop), and he was intrigued by the high ceilings and curious layout. "It's a single-story building, but it's got four stairwells," said Wesley. "It reminds me of the Winchester Mystery House in San Jose."
He took a couple of tours and even showed a friend "to verify that I wasn't hallucinating," said Wesley, who then invited Shields to check it out. "He was similarly intrigued." Like Shields, the landlord is a native Santa Barbaran and prefers renting to locally owned businesses. "So we had an agreement in just two days essentially," said Wesley.
Savoy Wines could open as soon as May, when Wesley plans to offer a similar sort of selection that he curated at The Winehound: heavy on Santa Barbara County wines, but also loaded with, as he explained, "import values that people are looking to have with pizza or burgers." He will begin authoring his famous email newsletters again and create a number of focused wine clubs.
Due to the café connection, Savoy Wines will also likely sponsor wine dinners and tastings, made easier because the two locations are so close. "They're 162 steps away," said Shields. "That's perfect."
Wesley recognizes that there are many more wine shops in town now than when he started The Winehound almost a decade ago, but he hopes to stand out from the pack by working with a variety of vendors. "We take wine seriously, but also with a sense of humor," said Wesley. "We try to make it accessible to people and make it more of an everyday beverage than just a special occasion type of quaff."