Society Matters
A Wild Fiesta Party at the Zoo
Celebración de los Dignatarios Draws More Than 2,000 Guests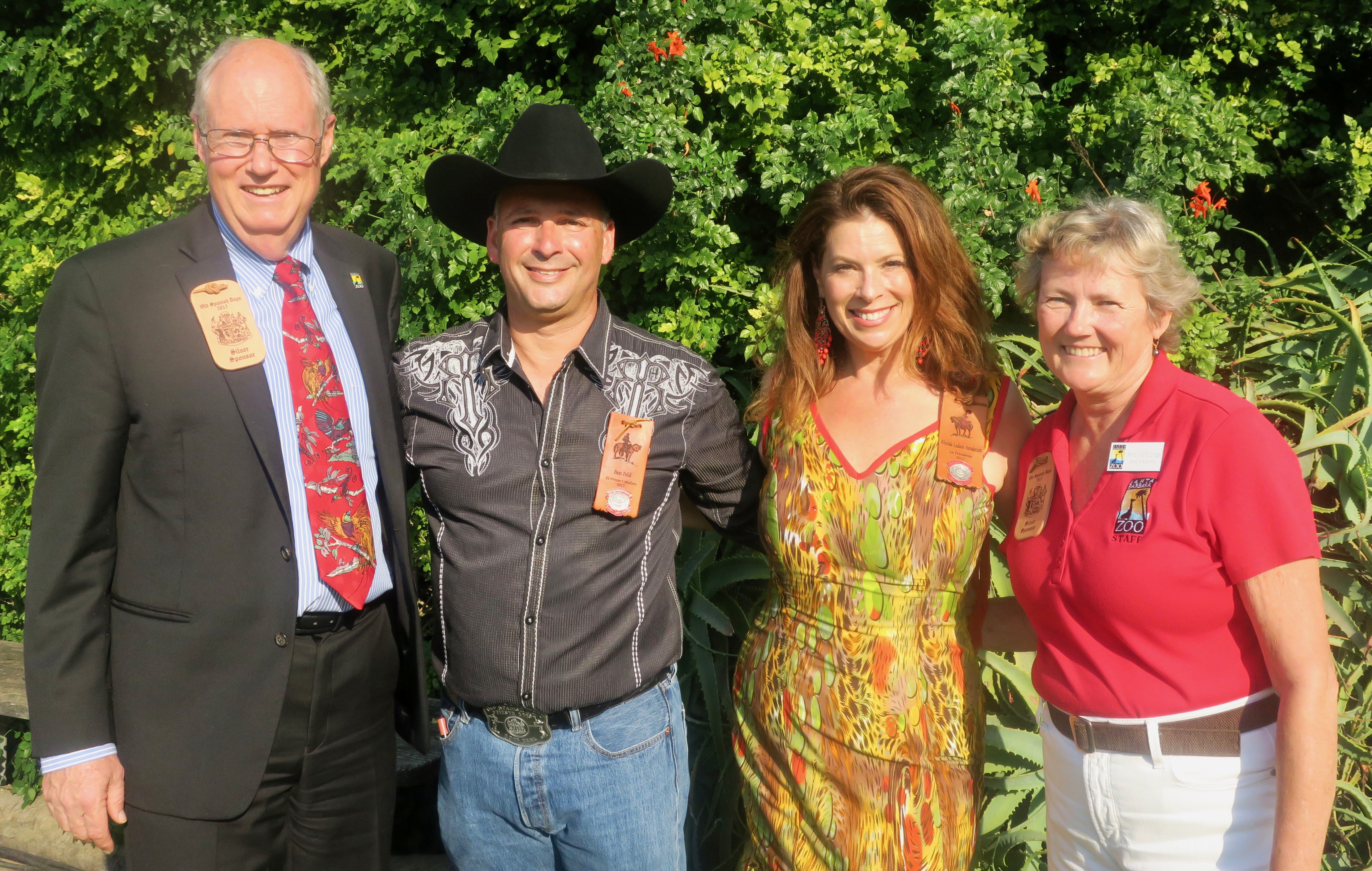 On the picturesque hilltop at the Santa Barbara Zoo last Thursday, August 3, more than 2,000 attendees got into the Fiesta spirit at La Celebración de los Dignatarios while enjoying food, beverages, a short program, and dancing. The event is jointly run by Old Spanish Days in Santa Barbara, Inc. and the Santa Barbara Zoo and raises funds for both organizations.
Guests were greeted at the zoo entrance by a lively mariachi band, Mariachi Perla de Jalisco, before strolling the beautiful walkway to the large hilltop where 63 festively decorated booths offered a wide selection of food and beverages.
This was an extra special event for La Presidente Rhonda Ledson Henderson, who not only is this year's Old Spanish Days Presidente, but also the Board Chair of the Santa Barbara Zoo. During the short program, Henderson welcomed everyone to the "wildest party of the year." She shared that this is probably the happiest night in the world for her because her two favorite nonprofits are Old Spanish Days and the Santa Barbara Zoo and she has the privilege of chairing both this year. She noted how both do so much for the community, pointing to the Zoo's conservation and education programs and to Old Spanish Days continuing its 93-year tradition. As Henderson has done at every Fiesta event this week, she once again exuded warmth and passion, setting the tone for everyone to embrace her Unity Through Community theme.
Mayor Helene Schneider recognized many of the "dignatarios" in attendance, including Police Chief Lori Luhnow, County Sheriff Bill Brown, Goleta councilmember Roger Aceves, County Supervisor Janet Wolf, and Santa Barbara councilmembers Cathy Murillo, Frank Hotchkiss, Randy Rowse, Jason Dominguez, and Bendy White. Schneider also emphasized how much work goes into Old Spanish Days and that the organization that makes it all happen is run by volunteers. Spirit of Fiesta Norma Escárcega charmed the crowd with a flamenco dance, as she has done at countless events during Fiesta week.
The hilltop setting afforded gorgeous mountain and ocean views framed by the lush zoo landscaping. With the party running from 5-10 p.m., guests got to enjoy sunny views before seeing the sun set and the night sky emerge. DJ Hecktik played the tunes and guests danced into the night.
For more info about the Santa Barbara Zoo, go to sbzoo.org. For more info about Old Spanish Days, go to oldspanishdays-fiesta.org.
If viewing this from a mobile device, click on "Desktop site" for more photos. Send event invites to Gail at society@independent.com.