Society Matters
Profant Foundation Dazzles All at Fiesta Finale
Event Raises Scholarship Funds for Musicians, Dancers, Actors, Artists, and Writers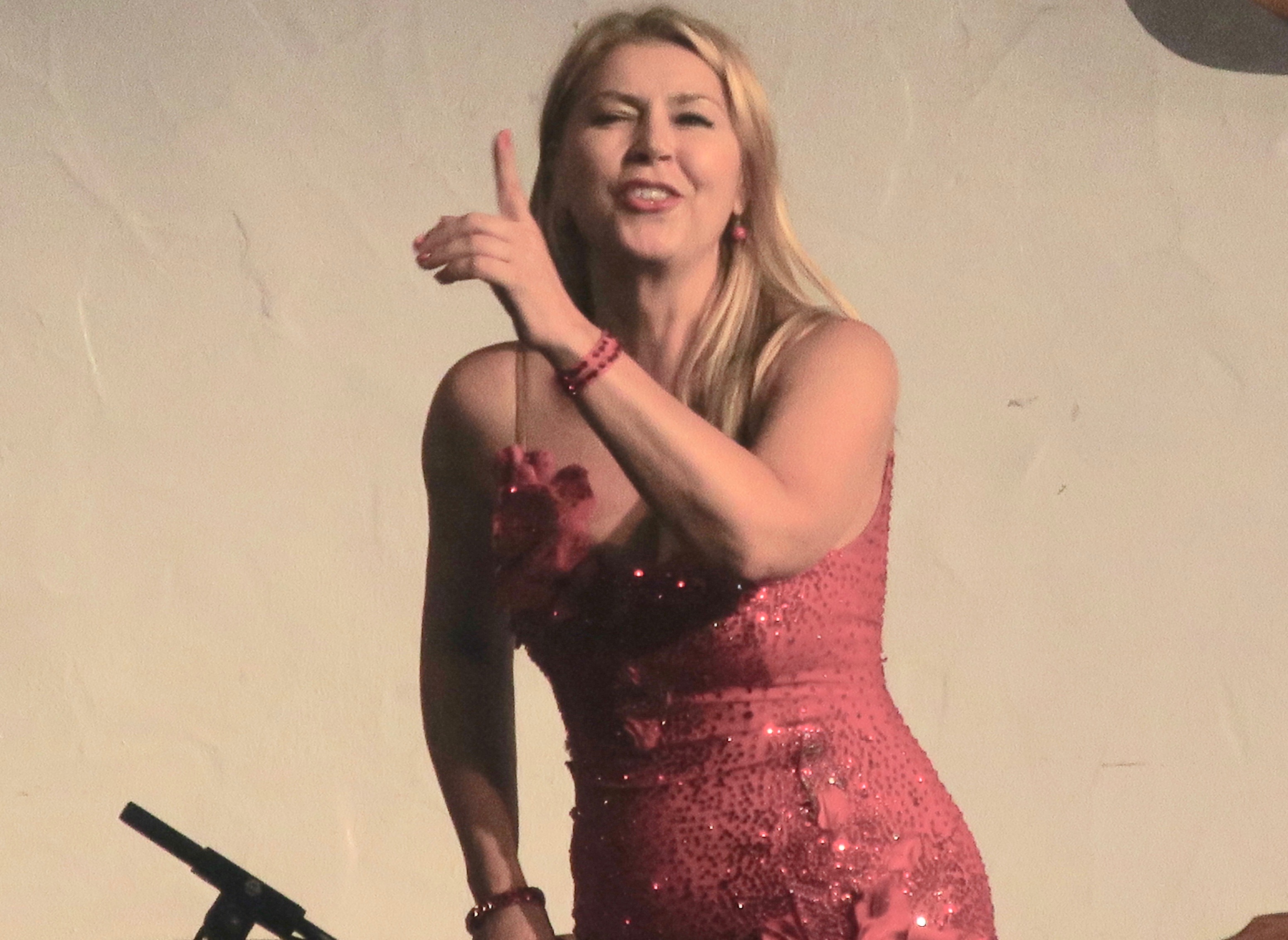 On August 6, the John E. Profant Foundation for the Arts hosted its 18th annual Fiesta Finale, an extraordinarily entertaining event that recreated a costumed gala of the past while raising funds for arts scholarships for Santa Barbara County residents. A sold-out crowd of 160 guests, many clad in Fiesta attire, mingled and danced at El Paseo Restaurant during the lively reception while the Martinez Brothers provided the tunes. There was a reception line comprising scholarship recipients so donors could meet these talented individuals.
Mignonne Profant, one of the family foundation's founders, welcomed the guests. Over a gourmet three-course meal, there were several performances, one flowing seamlessly into the next. Scholarship recipients The Piano Boys, Rhyan Shweyk, 12, and Zeyn Shweyk, 13, who have been playing classical piano since age 5 and composing since age 8 and are already teaching others, began the program. Next was scholarship recipient and highly-acclaimed pianist Robert Cassidy, who teaches at the Music Academy of the West and is Director of Piano Chamber Music for Santa Barbara Strings.
The entertainment paused briefly to recognize and honor Jill Nida, Gary Simpson, and Sigrid Toye for their significant work over the years for the foundation.
The star attraction was world-renowned Serbian mezzo-soprano Milena Kitic, who dazzled the audience with selections from Carmen. Another highlight was the creation of a tableau vivant. Ricardo Chavez, Leticia Jimenez and others filtered onto the stage to recreate John Singer Sargent's "El Jaleo" painting. Then, in a Profant Foundation twist, the 19th-century Spanish scene came to life through a dramatic flamenco performance. Breathtaking!
The program also included brilliant paso doble and rumba performances by Kristen and Serge Chmelnitzki, owners of the Arthur Murray Dance Studio here. Then the talented Martinez Brothers returned and the dance floor quickly filled.
The Profant Foundation supports artists of all ages in Santa Barbara County through scholarships as well as through occasional performances and exhibits. In recent years, the foundation has awarded about $25,000 each year in scholarships to musicians, dancers, actors, visual artists, and writers. Its mission is fueled by the belief that by supporting the lives of artists, these artists will enrich the lives of countless others.
John Profant was very active as a performer and supporter of the arts in Santa Barbara. His parents, Dr. Henry and Mabel Profant, were also active in the cultural community here, helping to found the Community Arts Music Association. The foundation was formed by John's four daughters, Marie, Musette, Mignonne, and Michèle, and their mother Lyn, in honor of John. The setting and timing of the event were quite fitting. John met Lyn at El Paseo Restaurant during Fiesta in 1950 when he asked her to dance. The historic restaurant afforded a festive yet intimate setting for the event, which felt more like an extraordinary private dinner party than a public fundraising event.
For more information about the Profant Foundation, go to profantfoundation.org.
Send invites to Gail at society@independent.com.
If viewing from a mobile device, click on "Desktop site" in top right for more photos.