Briefs
Camino Real Marketplace Gas Station Shot Down Again
Goleta Council Approves a General Plan Change Request for Slower Road Speed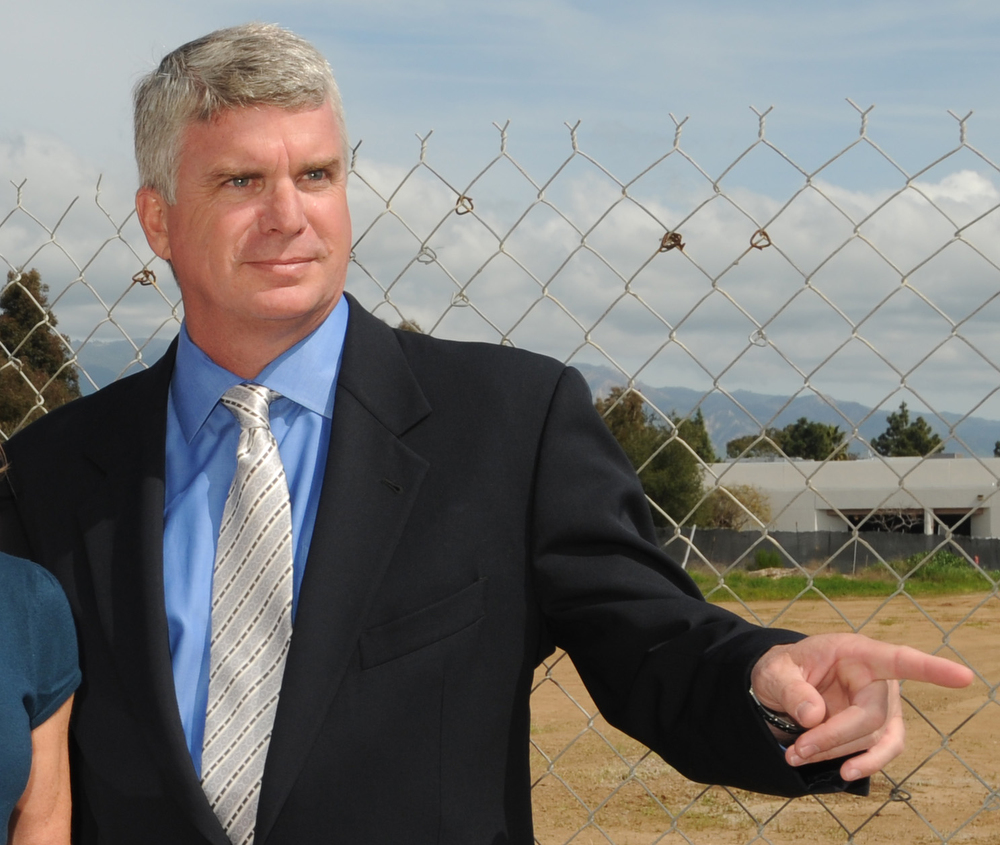 General Plan Amendment requests flew thick and slow at Tuesday's Goleta City Council meeting, starting with a renewed request by Mark Linehan's Wynmark to add a gas station to the corner of Santa Felicia Drive and Storke Road.
Wynmark had diagrammed how it planned on "open space–active recreation" for the center portion of the property and affirmed that the corner was set to be a gas station; the western portion will remain the parking lot for Ice in Paradise, said Kim Schizas, a Wynmark partner.
But by the end of the 90-minute hearing, most councilmembers conjectured it was more likely to be a traffic-generating project than not. Making much the same "lack of public benefit" findings as they had at the developer's first scrimmage in July, this time to an audience of speakers almost entirely composed of Marketplace supporters, the majority of the council voted it down.
After the July hearing on the gas station project, Linehan had famously lost his temper and said he'd evict the farmers' market and art walk from space he'd provided for free at his Camino Real Marketplace. He also refused to pay his Public Safety Fund contract amount of $125,000. The farmers' market still takes place, but on Sunday only; the art walk will return during the holiday season, a Marketplace representative said. The city, however, said Linehan remained in arrears on his Public Safety Fund payment, which was due at the end of June.
Next up at the council's evening meeting was initiating a change to the zoning at Hollister/Kellogg Park, which would also require a General Plan Amendment. To audible groans emanating from the audience, Mayor Paula Perotte explained the agenda item had been postponed. Ed France, head of the Bicycle Coalition, headed for the microphone anyway to ask the council to support the initiation when it came before them.
Changing the General Plan's Transportation Element to allow enforcement of a 25-mile-per-hour speed limit on seven streets was the third and last item. The residential streets were posted at that speed, but because of old designations for an out-of-date federal funding program, Public Works' Rosemarie Gaglione said, police were not able to ticket speeders. France rose again to support the project for pedestrians and cyclists, who, he agreed to Councilmember Roger Aceves's query, had to observe the 25 mph limit, too. The councilmembers unanimously voted for the General Plan Amendment initiation.