Society Matters
Ira Glass Meets with Arts & Lectures Guests
Premium Ticket Holders Get Intimate Q&A with Public Radio Star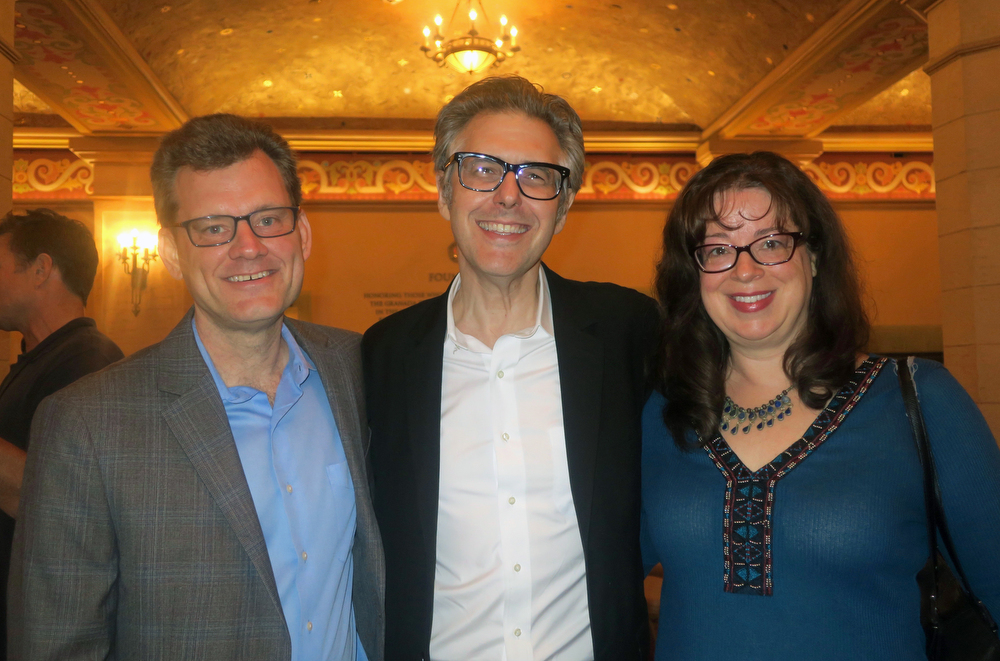 On October 7, UCSB Arts & Lectures hosted a reception with Ira Glass for premium ticket holders before his talk at the Granada Theatre. About 50 guests got to casually mingle in the Founders Room with this star of public radio. Glass is the creator, producer, and host of This American Life, which brings entertaining and heartfelt stories to millions of radio and podcast listeners every week. Glass is also the editorial advisor for the podcasts Serial and S-Town.
After a half hour of mingling, Senior Director of Development and Special Initiatives Sandy Robertson greeted the guests and thanked Glen and Suzi Serbin for sponsoring this event and also for sponsoring Fareed Zakaria last season. She introduced Glass and opened the program for questions.
When asked where his stories come from, Glass responded that "it is a disturbingly random process," that it is a mix of people writing in to the show with ideas and subjects that the staff get obsessed about on its own.
When asked about his personal life, Glass shared how he recently split up with his wife so he has been dating for the first time in 23 years, which he finds really strange. Through a celebrity friend who recommended him, he got onto a celebrity dating site, which matched him with Fran Drescher and Courtney Love. Glass quipped that any man getting matched with both of these women pointed to some problem with the algorithm.
In response to a query about the future of radio, Glass commented that public radio stations in general have been scared by the Internet and have seen their audiences decline somewhat in the past five years. Fortunately, This American Life's audience size has held steady for the past 10-15 years at about 2.2 million. At the same time, the show has gone from almost no podcast listeners to 2.5 million listeners. Now, he shared with a smile, the show has money, which has allowed it to triple its staff size. While people keep predicting the death of radio, he thinks it is stable because people will always want to tune into live programming.
In concluding, he endeared himself to the guests by welcoming everyone to come say hello and stating that he understood that part of his job is to take selfies.
Arts & Lectures frequently has its performers and lecturers engage in community outreach activities while they are here. In addition to this reception, earlier in the day Glass met with about 20 UCSB students studying journalism, some of whom are working as journalists as well. See the Independent's coverage of that event here.
For more info about UCSB Arts & Lectures, visit artsandlectures.ucsb.edu.