Briefs
New Downtown Library Ramp Completed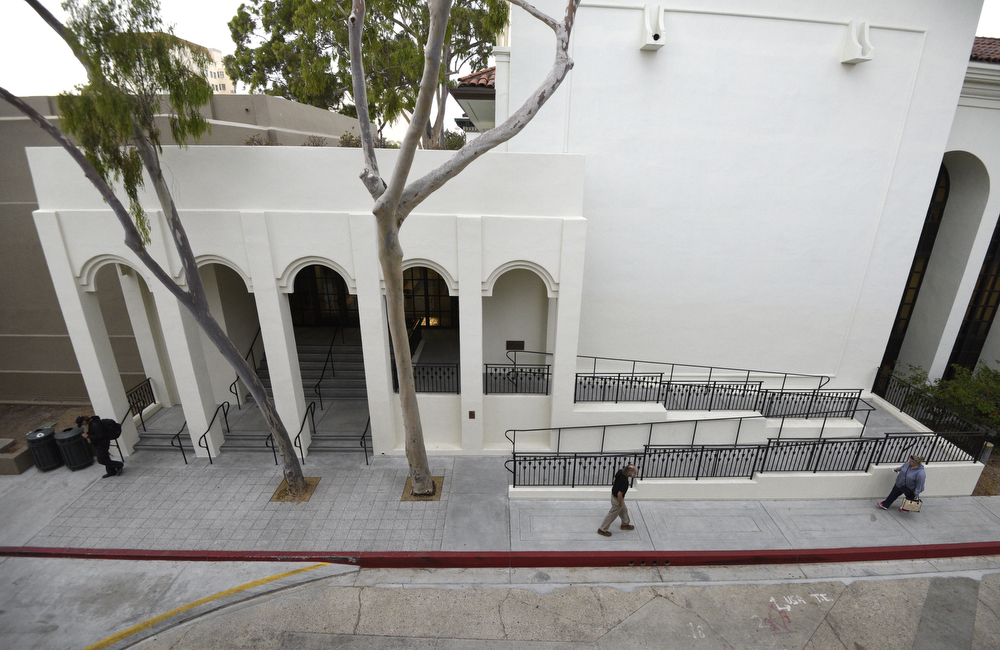 With the completion of the accessible ramp and new stairs at the back entrance to Santa Barbara's downtown library, the pathway from the nearby parking structure is fully open again. Those who couldn't climb the old stairway used to have to circle the building to reach the accessible doorway on the Anapamu Street side. That was something of an ordeal itself this past summer as undergrounding of the library's new super-speedy internet service closed off the Anacapa sidewalk for several weeks and, on the other side, the Museum of Art renovation blocked the plaza.
The wait's been worth it as the new half-million-dollar stairs and ramp, under construction since May, allows wheelchair access right off Parking Lot 7, situated at Anacapa and Figueroa streets. The redo also added dual-pane windows and thermally insulated window framing that exceed the California Energy Code. And the city's signature permeable pavers cover 250 square feet on the new apron to reduce storm-water runoff.
The internet upgrade was coordinated through Black Gold, a co-op composed of tri-county libraries, and the installation managed by CENIC, the Corporation for Educational Network Installations in California. The new fiber-optic cable installation increased internet-access speeds to 1 gigabit per second at the main libraries in the cooperative: Santa Barbara, Lompoc, Santa Maria, San Luis Obispo, Paso Robles, and Blanchard in Santa Paula. The program will go out to the branch libraries over the next two years, though speeds will be in the 100-250 megabit per second range. The Museum of Art project, however, will continue to close off the walkway through the middle of the block till 2019.
Editor's Note: This story was corrected on November 7 to clarify the role of Black Gold and CENIC in the installation of the new internet cable, which delivers 1 gigabit, not gigabyte, of data per second.