Briefs
UCSB Student Arrested After Bizarre Crime Spree
Isla Vista Foot Patrol officers arrested UCSB student Jeremy Jameel Kim, 19, for a binge of violent crimes committed back-to-back early Thursday morning.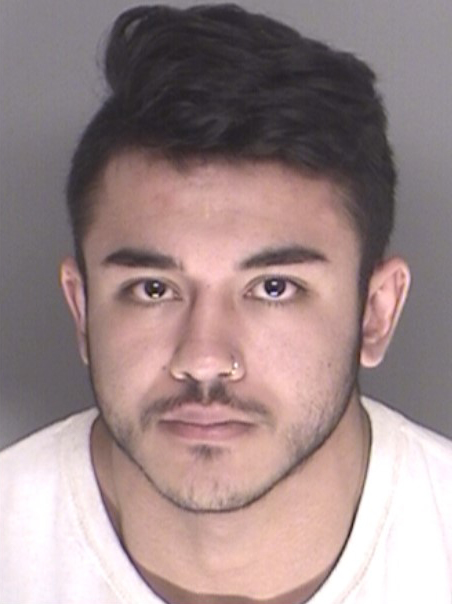 According to authorities, within the span of an hour and starting at around 12:40 a.m., Kim yanked the cell phone out of the hand of a man walking in the area of Camino Del Sur and Abrego Road, began jumping onto moving cars at the intersection of Camino Pescadero and Sueno Road, robbed a nearby home, approached an occupied vehicle and "tried to aggressively open the driver's door to get inside," jumped on top then fell off the same car as it tried to speed away, then tackled a woman walking nearby.
After a short foot pursuit and struggle with officers, Kim was taken into custody. He was booked into Santa Barbara County Jail on charges of robbery, battery, malicious mischief to a vehicle, challenging to fight, and resisting arrest. His bail is set at $50,000.