Courts & Crime
Cops Surround Downtown Cottage Where Man Was Killed New Year's Day
UPDATE: Stand-Off Ends With Cottage Found Empty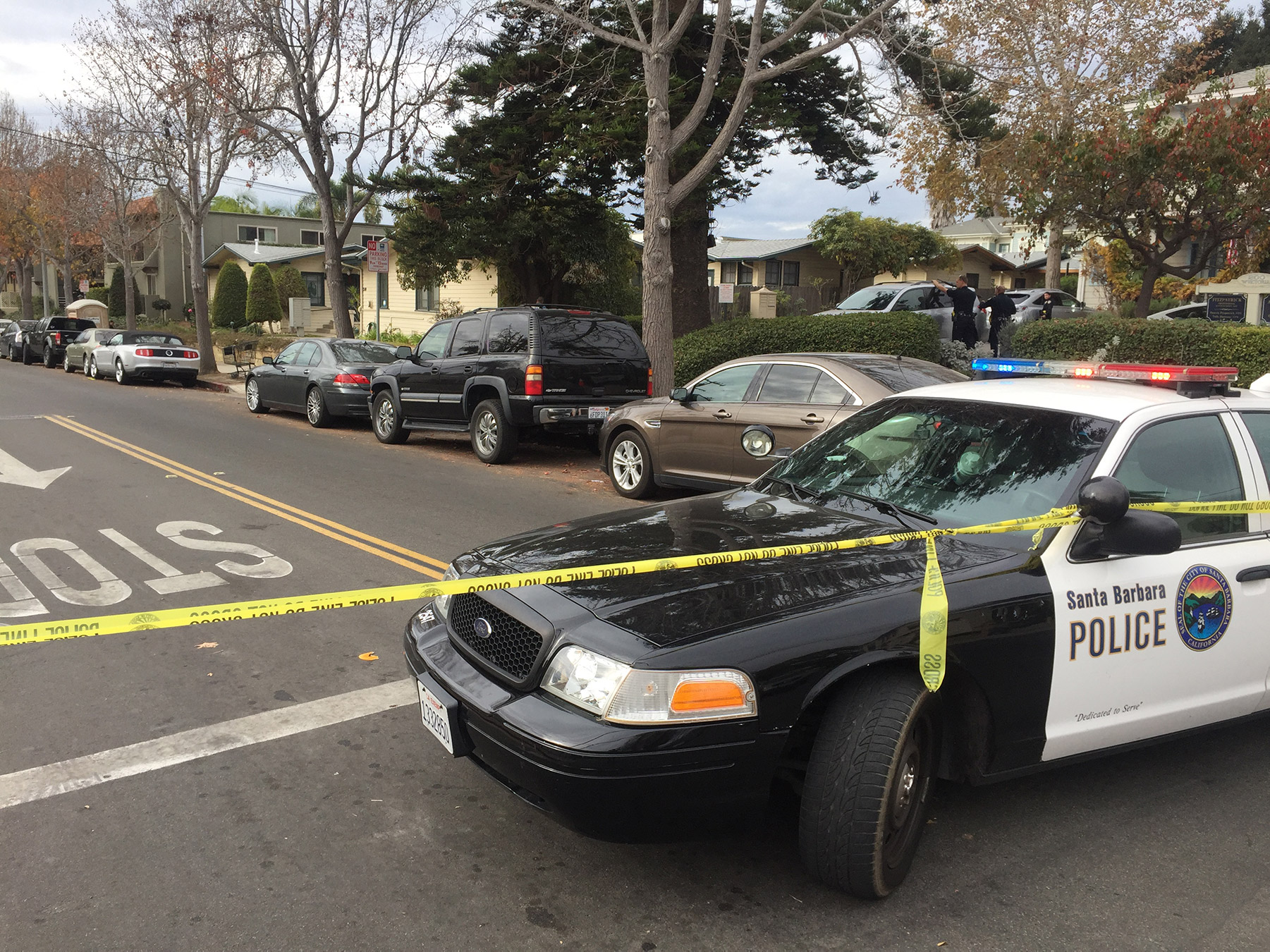 [Update, 3:50 p.m.]: After six tense hours of watching and waiting outside the Victora Street cottage complex, Santa Barbara SWAT officers entered the No. 2 unit just after 3 p.m. and discovered no suspects inside. According to department spokesperson Anthony Wagner, police received a call at 9:20 a.m. that a someone may have entered the residence, a crime scene still under active investigation after the murder there on New Year's Day.
"Due to the nature of the homicide which involved the discharge of a firearm, the Santa Barbara Police Department elected to utilize the Special Weapons and Tactics team to make entry to check for potential subjects," Wagner said. "Announcements were made in both Spanish and English before officers attempted to enter the residence."
No further details would be released, Wagner said.
[Original Report]: More than a dozen heavily armed Santa Barbara Police Department officers Wednesday morning surrounded the downtown cottage complex half a block from where one person was killed and another injured in the early morning hours of New Year's Day.
With assault weapons drawn, officers describing the scene as a very fluid tactical situation were calling out to anybody inside the cottage at 210 West Victoria Street, No. 2 to come out with hands up. Nearby blocks of De la Vina and Victoria streets have been closed, and an ambulance is standing by. All other cottages have been evacuated.
On New Year's Day at about 3:30 a.m., Jesus Reyes, 24, of Santa Barbara was shot and killed on the corner of De la Vina and Victoria streets. The shooting took place after a fight broke out at a small New Year's party at the cottage, where a single man had moved into the Section 8 unit a few months ago.
This story will be updated as more information becomes available.