Briefs
Montecito's All Saints-by-the-Sea Church Open as Triage, Evacuation Center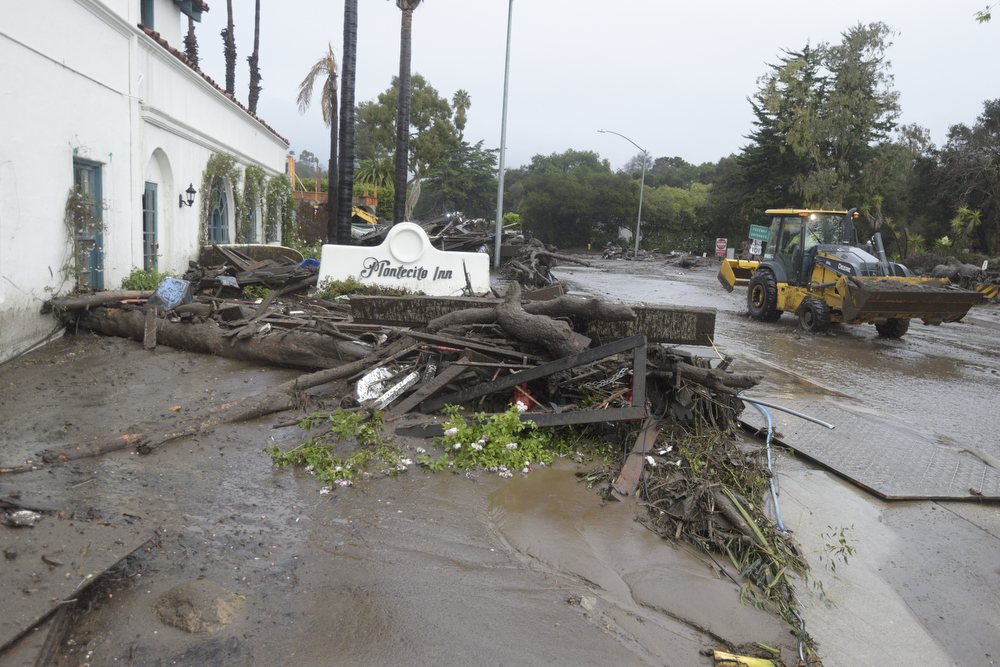 [Original Story] The All Saints-by-the-Sea Episcopal Church in Montecito at 83 Eucalyptus Lane is operating as a triage center for injured and evacuated residents. Captain Gilbert Cash with the City of Santa Barbara Fire Department said the church opened its doors early Tuesday morning, with non-injured evacuees directed to the parish hall and injured residents transferred to the chapel.
Approximately 10 people with non-serious injuries were treated before being transported by four-wheel-drive Army vehicles through mud and blocked roads to the Vons grocery store on Coast Village Road. From there, they were taken to Cottage Hospital and then reunited with family at Santa Barbara City College, where a Red Cross shelter has been erected. Those seriously injured are being medevaced from the athletic field at Montecito Union School.
Around 40 non-injured evacuees remain at the church. "A lot of people still feel trapped," said Independent reporter Keith Hamm at the scene. "They can't leave northbound or southbound."
Captain Cash advised Montecito residents worried about the rain forecast for Tuesday afternoon and the potential for additional mudflows to make their way to the church. "If you can't shelter in place, come here," he said.
[Update: Jan. 9, 6 p.m.] Santa Barbara hotels are offering special rates to flood victims and evacuees. The list below displays most of them. Belmond El Encanto is also offering rooms at half price to evacuees.