Briefs
Opioid Overdoses Avoided with Naloxone in Santa Barbara County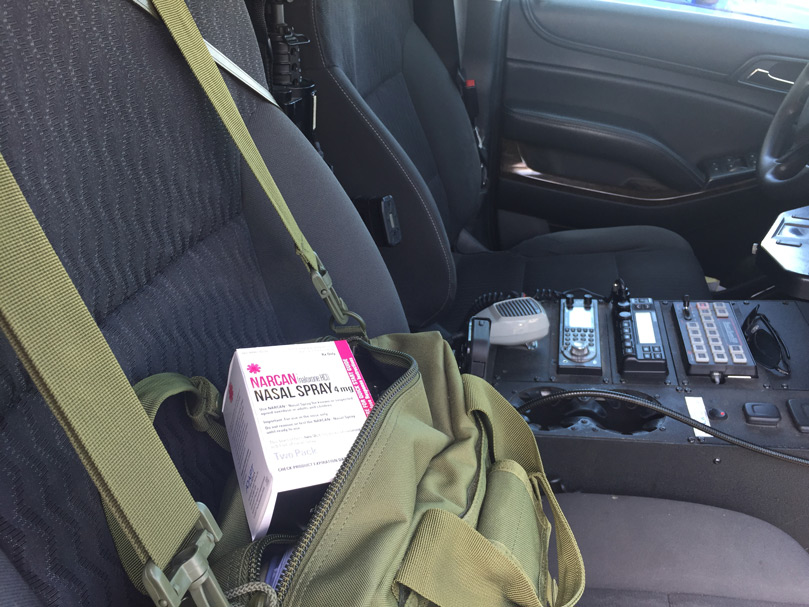 The use of naloxone to reverse opioid overdose continues to save lives in Santa Barbara County. Most recently, the medication blocked the effect of an opiate-based prescription drug taken by a 20-year-old man in Isla Vista. Foot Patrol deputies with the Sheriff's Office administered the antidote nasally just after midnight on February 27 when a caller alerted them to the emergency. UCSB police also responded to the call for help; they received training in administering naloxone, also known as Narcan, and began carrying kits in January.
Sheriff's deputies across the county have carried Narcan kits for nearly a year. In Buellton, on February 9, a man slumped in a car was found by a deputy to be turning blue. A citizen had noticed the car parked but left running at the corner of Park Street and Highway 246 and called 9-1-1. The deputy saw drug paraphernalia in the car, which was locked, and suspected a drug overdose. He used his baton to break the window and revived the 18-year-old with naloxone.
According to the Centers for Disease Control, 40 percent of opioid overdose deaths are due to prescription meds, closely paralleling the increased prescribing of those drugs since 1999. The Buellton and Isla Vista patients marked the ninth and 10th times deputies have used naloxone successfully since the kit program began in April 2017.