Living
Mesa Couple Making Healthy Sunscreen
Amy and Jeff Devers Launch Two Peas Organics with Early Success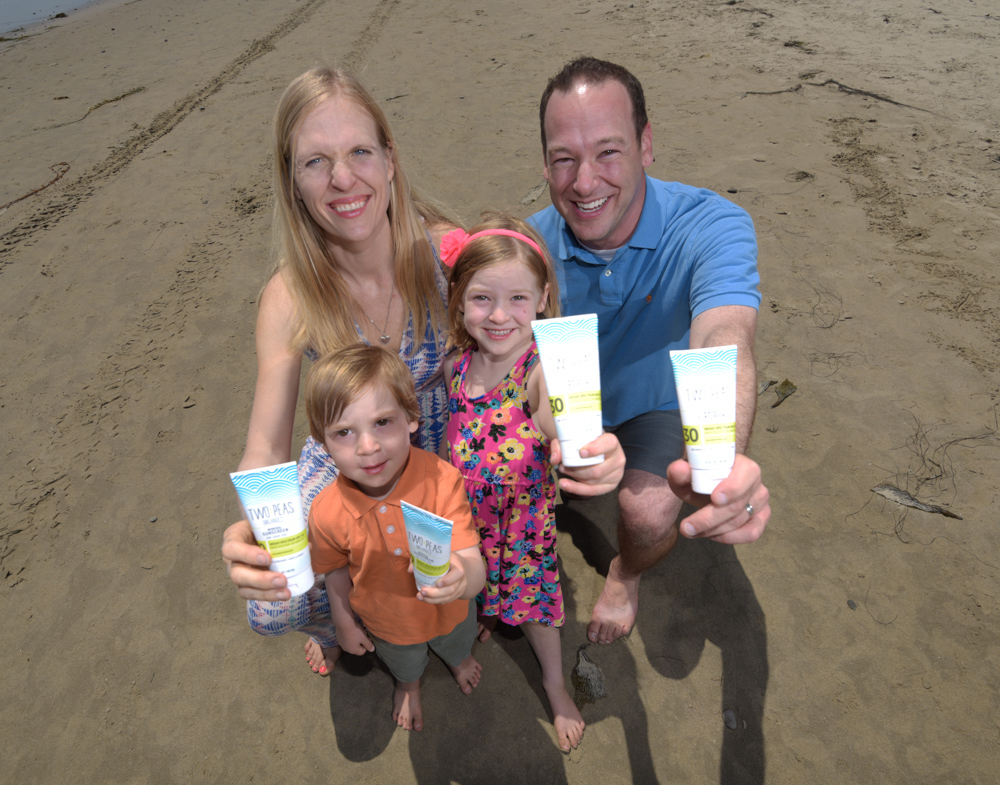 The Devers family plays hard. They like to bike, romp on the beach, and explore Santa Barbara's great outdoors. But all that fresh air also means a lot of sun. And that means a lot of sunscreen.
As she slathered her young son and daughter again and again, Amy Devers started researching the ingredients in a typical store-bought bottle of sunscreen. "I was shocked by what I found," she said ― chemicals proven to wreak havoc on the environment and potentially intrude on human health. Just last month, Hawaiian lawmakers passed a bill banning the sale of sunscreens containing oxybenzone and octinoxate, which scientists say contribute to coral bleaching. Other studies have shown that oxybenzone may impact the endocrine system, with increased levels in adolescent boys leading to lower testosterone levels. Amy and her husband, Jeff, were determined to find an alternative. But rather than rely on the promises of other products, the couple started a company and developed their own.
Two Peas Organics, named after their kids, Addison and Merrick, is now selling an SPF 30 mineral sunscreen that's nonchemical, biodegradable, and reef friendly. Made with coconut oil, jojoba oil, and shea butter, it features a high concentration of zinc oxide, which naturally and physically stops the sun's rays from penetrating the skin (as opposed to relying on chemical blockers) and is fragrance-free. Three-ounce tubes sell for $10.89 on their website and Amazon.com.
This venture into the topical market is a first for the couple, who live on the Mesa. Amy has a background in property management; Jeff works in the aerospace industry. But they're already on a roll. Two Peas is now partnered with the Environmental Working Group and Think Dirty, two major consumer advocacy and education organizations. "We want people to be aware of what they put on their body and how it affects their health and the environment," said Amy, who hopes to one day expand their product line. "We want to be part of the healthy movement campaign and be a voice for change."