Briefs
Montecito Resident Ralph Iannelli Continues Fight with SEC
He's Accused of Running an $80 Million 'Ponzi-Like' Scheme
A trial date has been set in the case against Montecito resident Ralph T. Iannelli, who is accused by the U.S. Securities and Exchange Commission of allegedly conducting an $80 million Ponzi-like scheme.
According to the SEC, Iannelli, CEO of Essex Capital Corporation, "made a series of false and misleading statements and illusory personal guarantees to registered investment advisers to induce them to invest millions of dollars of their clients' money in Essex's failing equipment leasing business" between the years of 2014 to 2017. Iannelli allegedly utilized "Ponzi-like payments" of "paying interest and principal owed to investors using other investors' funds" to attract investors and bank lenders, despite being unprofitable since at least 2014, the SEC alleged.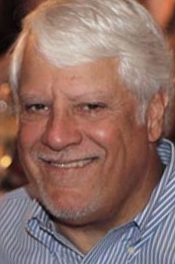 Financial records from January 2014 to March 2018 indicate that Essex owed its investors and lenders over $78 million, but Essex only possessed "$5.9 million in unencumbered assets in its brokerage account."
Iannelli, a former member of the board of directors for the Santa Barbara Center for the Performing Arts and Santa Barbara Foundation, has a history with the SEC. In October of 1976, he was convicted of criminal contempt for violating a 1974 injunction that barred him from "association with any broker, dealer, investment company or investment adviser." In its most recent complaint, the SEC described Iannelli as a "recidivist" offender.
Jorge deNeve, Iannelli's attorney, in a written statement said, "In its court filings, Essex presents clear evidence that Mr. Iannelli simply is trying his best to right the company he founded, not mislead Essex's lenders."
DeNeve noted that despite fully cooperating with the SEC, Essex has suffered significant setbacks "directly because of the SEC's investigation," as Essex has been unable to secure any new leases since June 2017. "Essex is not a Ponzi scheme," deNeve said. "Until the SEC investigation, Essex had an actual, legitimate business providing equipment leases to startup companies for many years."
Geoffrey Grant, a creditor of Essex Capital, has supported Iannelli, declaring, "I have never felt defrauded by Mr. Iannnelli or Essex Capital."
The SEC is seeking a preliminary injunction against Iannelli and Essex to prohibit the company from "committing future violations" and an order "requiring an accounting, imposing an asset freeze, and appointing a permanent receiver over Essex and all its assets."
The trial is set to begin on August 20, 2019, and will be heard by United States District Judge Fernando M. Olguin.