About Us
Ava Goes Seoul Searching
Indy Production Designer Discovers South Korea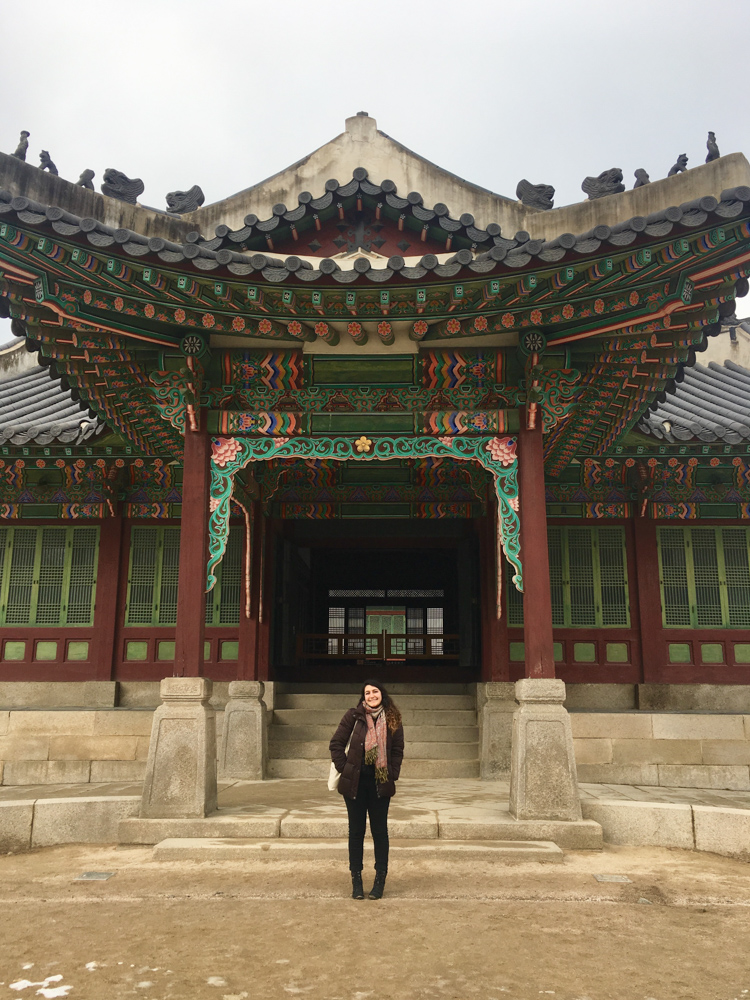 Indy Production Designer Ava Talehakimi recently made us jealous by taking a long (and much deserved) trip to South Korea. Here she tells us all about it.
Where'd you go? What'd you do? I was lucky enough to be able to go to Seoul to visit my best friend, who's been living there for the past couple years. I spent the trip exploring the different districts in the city, aside from a day spent on Nami Island (Naminara Republic), which was snow-covered and lovely.
What were the highlights?  Visiting the palaces, getting snowed on, going to a traditional tea house, holding/feeding/scratching the chins of raccoons, trying all the desserts I could get my hands on, going to an abandoned amusement park, playing at a virtual-reality café, visiting a Buddhist temple, and seeing my best friend, of course. I also loved learning about Korean culture and social norms, and attempting to converse in the language.
What advice would you give to a future traveler? My advice would be to plan out your trip, but don't overwhelm your schedule. Allow yourself time to organically find places and lag in areas that interest you most. In the past, I would tend to overbook my trips, and it leads me to not enjoy things the same way.