Briefs
High-Speed Chase Ends with Two Arrests in Carpinteria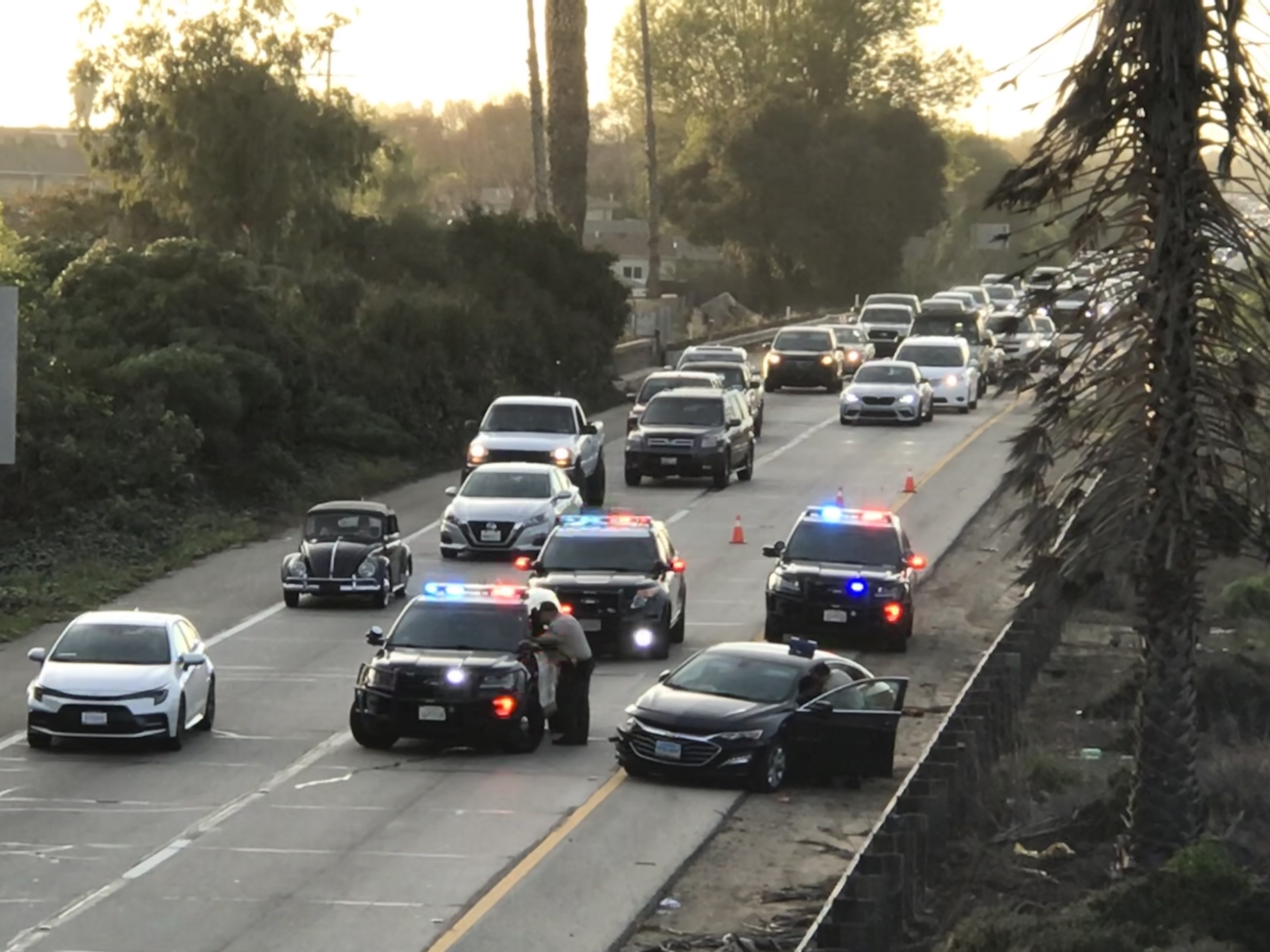 Following a high-speed vehicle chase down the Southbound 101 Saturday, two suspected car thieves crashed an allegedly stolen Chevy Malibu near the Reynolds Avenue off-ramp and fled on foot toward Cramer Road in Carpinteria before Santa Barbara County Sheriff's Office deputies located and arrested the suspects.
Deputies charged 19-year-old Emily Rodriguez of San Francisco and 24-year-old Jamal Rutledge of Richmond with felony vehicle theft. Rodriguez has since posted bail, and Rutledge is still in custody with additional misdemeanor charges, including possession of known stolen property, petty theft, trespassing, theft of property, and vandalism.
Much of the reportedly stolen property in the crashed Malibu has been matched with property reported stolen from vehicles in the Los Alamos, Gaviota, and Goleta areas. There are still items in the vehicle not reported as stolen that the Sheriff's Office believes is stolen, and victims are encouraged to report any items stolen from their vehicles.