The birds in my backyard have been very vocal lately. A pair of little black-headed wrens have taken to chirping at me anytime I'm outside: doing my laundry, puttering in the garden, or just sitting in the sunshine reading a book. There's a big stand of bamboo just outside my back door, and although I haven't seen an actual nest, I think that's where they've chosen to make one. They're keeping an eye on me, and I'm keeping an eye on them, hoping that soon there will be baby birds to add to the chorus of cheeps and chirps.
When I went open-house viewing last Sunday, I didn't expect to see much more wildlife activity than my birds' antics of late. However, I wasn't anticipating the flora and fauna of 2415 Stanwood Drive.
I drove past the Mission and on to Mountain Drive, past the Sheffield Reservoir, and then up Mission Ridge to Stanwood. This neighborhood between Skofield Park and Parma Park, called Cielito, is only five minutes from State Street but feels worlds away. Oak trees and boulders line the hills, and houses are far apart, set back from the street.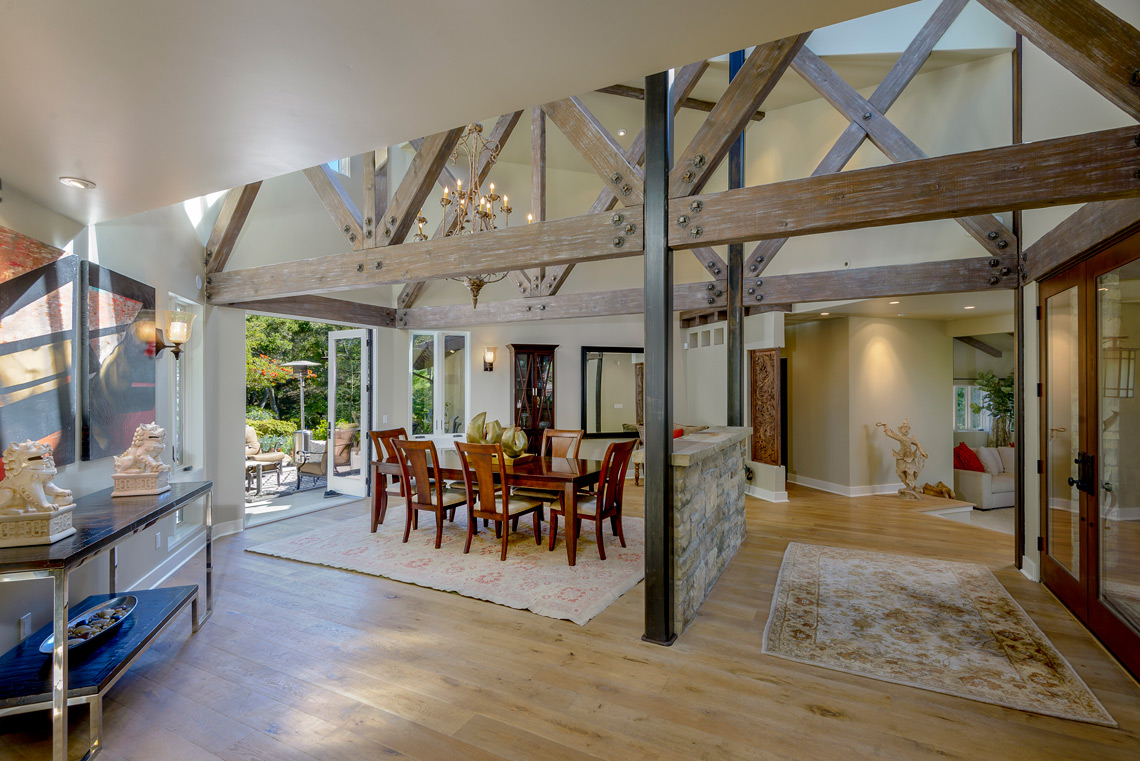 David Palermo