For those who are missing out on the concert Saturday but would still love to celebrate Día de los Muertos with the community, head over to the S.B. Bowl on Sunday, November 6, when the venue hosts a free community day from noon-4 p.m. filled with live music and art from more than two dozen artists and community members, put on by the S.B. Bowl Education Outreach.
The event will be the perfect family activity, with performances by Grupo Bella, the all-female mariachi ensemble, and Ballet Folklórico de Los Angeles, the Mexican folk-dance company, plus contributions from the Franklin Community Center and S.B. Arts Alliance, Adelante Charter School, Mariachi Monarcas from the Goleta Valley Community Center, Everybody Dance Now, and the Franklin Elementary Folkloric Group in the form of children's dances and after-school programs.
On display will be altars from many artists and community organizations. The altar, the spiritual and artistic centerpiece of any room in the days leading up to Día de los Muertos, honors the memories and spirits of departed loved ones. We spoke with one master of muertos imagery, L.A.'s Danny Gonzalez, about the meaning behind his altars.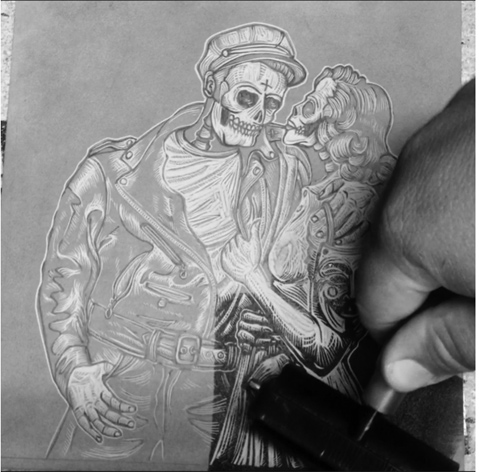 By Courtesy Photo