Books
Workshops and Readings
Pages & Sages Previews Two Weeks of Book Events
VERBAL CATHARSIS: When two major fires break out within six months of each other, it's no surprise that people have to get creative in dealing with the aftermath. In that spirit, UCSB's Interdisciplinary Humanities Center has scheduled three free post-Tea- and post-Jesusita-themed writing workshops led by playwright and Isla Vista Arts director Ellen Anderson. Titled After Words: Writing Following the Fire, the workshops will take place on consecutive Saturdays (June 13, 20, and 27) from 1-3 p.m. in the Faulkner Gallery of the Santa Barbara Central Library (40 E. Anapamu St.). All writers older than 13 are invited to attend any or all of the workshops, each of which is devoted to a different form: the first covers memoir, the second prose more generally, and the third scriptwriting. Call 893-3907 or visit www.ihc.ucsb.edu for details.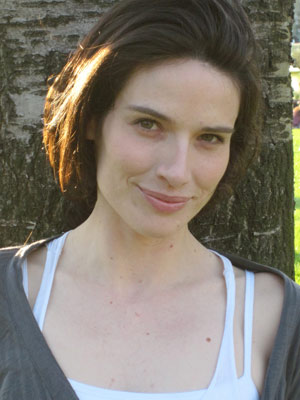 FRANKLIN BACK IN ACTION: Santa Barbara author David Gersh has followed up his slightly tongue-in-cheek 2006 mystery novel Art Is Dead with Going, Going, Gone, a similarly far-out tale of intrigue set in the clandestine, dignified-as-it-is-ridiculous realm of artists and those who deal in (and forge) their work. Piling in even more ingredients of danger and intrigue than last time, Gersh has created a wonkily rich world around Harvard Law professor protagonist Jonathan Benjamin Franklin. On this go-around, he's got art criminals, corporate raiders, a French temptress, and the legacy of Nazi looters to deal with. Gersh appears at the downtown Borders Books (900 State St.) for a signing on Saturday, June 13, at 1 p.m. Call 899-3668 for more information.
TECHNIQUES IN VERSE: Through the fall, poetry workshop leaders from the Santa Barbara Writers Conference offer Poetry in Motion, a series of poetry workshops focusing on various elements of the craft. The one-day workshops are well-suited to the modern, on-the-go poet who naturally wants to refine his or her work but may not have a long stretch of the calendar to devote to it all at once. They also hold a distinct appeal for the culinarily inclined writer, held as they are in the private room of downtown's Blue Agave (20 E. Cota St.). On Sunday, June 14, Chryss Yost, co-editor of California Poetry: From the Gold Rush to the Present and Poetry Daily: A Year of Poems from the World's Most Popular Poetry Website hosts Repetition, Rhythm, and Rhyme: Using Formal Techniques in Your Poetry. For more information, call 964-0367 or visit sbwriters.com.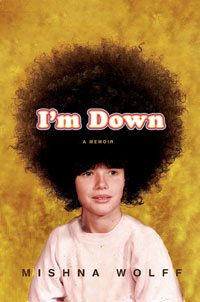 THREE STORYTELLERS: Chaucer's Books (3321 State St.) hosts three author appearances during the next two weeks. On Sunday, June 14, at 4 p.m., Mark Arax, author of West of the West: Dreamers, Believers, Builders, and Killers in the Golden State, drops by to discuss this new book of Californian travels. It's a hybrid of journalism, essay, and memoir that takes on our hugely multifaceted state. On Tuesday, June 16, at 7 p.m., Chaucer's gets a visit from novelist Scott Lasser, whose new novel The Year That Follows tells the story of Cat, a single mother who finds herself feeling the obligations of family more intensely than most. After her brother is killed in New York, Cat heads from her Detroit home to the Big Apple in order to locate his missing infant son. At the same time, her elderly father asks that she get over to his home in California so that he can reveal one of those juicy, long-hidden family secrets that play such a vital role in literature. Then, on Thursday, June 18, at 7 p.m., memoirist Mishna Wolff speaks about and signs her latest book, I'm Down: A Memoir. With roots as a comedic one-woman show, Wolff's memoir recounts her childhood under the same roof as a white father laboring under the impression that he was, in fact, black. Bedecked in gold chains, a Cosby sweater, and a Kangol cap, the man's carefully cultivated image actually convinced some of the neighbors in the poor neighborhood where he insisted on residing. Constantly hassled by Dad to act less white, Wolff found she'd taken his lessons a little too closely to heart after transferring to a wealthy private school. Call 682-6787 or visit chaucersbooks.com for details.