Briefs
Flights over Neverland for Anniversary of M.J.'s Death
Tours Offered by Channel Islands Helicopters Booking Fast
A couple hundred lucky Michael Jackson fans will fly over the late King of Pop's Neverland Ranch home this week in commemoration of the second anniversary of his death. Oxnard-based Channel Islands Helicopters will make a total of 36 flights throughout Friday, June 24, and Saturday, June 25, in its Robinson 44 chopper, taking off from the Santa Ynez Airport to avoid Santa Barbara's marine layer. The Independent has been offered a seat, so check independent.com over the weekend for photos and coverage.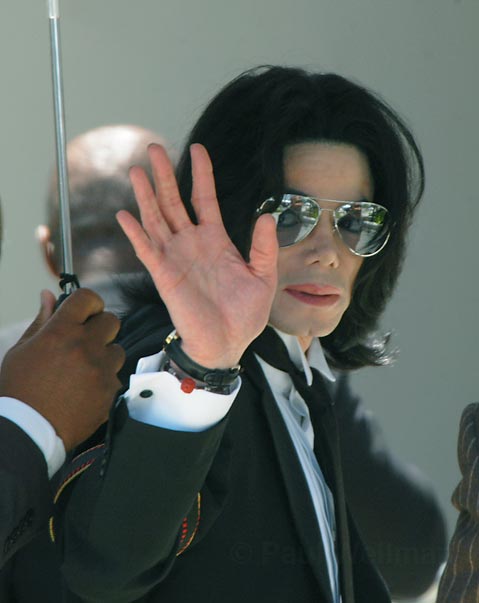 Channel Islands Helicopters — the only copter tour company in the area — was approached by a Michael Jackson fan club last February with the idea, said co-manager Sean Casey, who spent all day yesterday on the phone fielding questions from media outlets across the globe. Since announcing the special tour through Facebook and Twitter, the company has booked about 50 percent of its available seating. Individual passengers will spend $175 for the 30-minute ride; private flights with up to three passengers cost $500.
Casey said he's taken reservations from residents of Australia, Italy, England, and France, noting he's had nothing but pleasant dealings with the fans, who have a reputation for unbridled passion and hysterics. Casey said no special safety precautions will be implemented on the flights, but extra tissues will be provided. Fans are encouraged to bring their iPods to listen to their favorite M.J. tunes.
As part of the tour, passengers will be flown to the top of Zaca Peak — a 3,000-foot mountain overlooking Neverland's grounds — to drop provided red roses (reportedly M.J.'s favorite flower) out of an open side window. Those who can't make this trip will have another chance to see the sprawling estate from above when Channel Islands Helicopters offers tours in August for M.J.'s birthday. A Southern California fan club has already booked 40 seats for that offer.
Jackson was 50 years old when he died in his Los Angeles home on June 25, 2009.