Briefs
Stop Signs Added in Goleta
After Two Hours of Deliberation, City Council Adds Some, Denies Others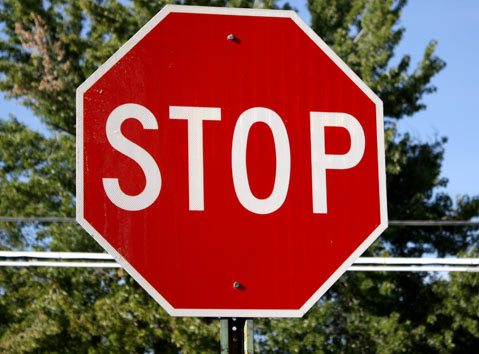 After nearly two hours spent deliberating — and listening to the vocal concerns of residents — the Goleta City Council voted unanimously on Tuesday night to install four-way stop signs at the intersection of Phelps and Pacific Oaks, with the concurrent installation of a crosswalk. Another motion passed 4-1, with Councilmember Michael Bennett dissenting, to put stop signs along Cannon Green, at the intersection of Marymount and Scripps Crescent, and at the intersection of Mills and Scripps Crescent. The council also decided not to install stop signs along La Salle, as had been previously discussed.
The city's principal civil engineer, Marti Schultz, said that she received a lot of public feedback prior to Tuesday's meeting and believed that the proposed installations would be a good idea. "Stop signs are used as a matter of clarity within an intersection," she said. "They take away any potential for the guessing game."
A large number of Goleta residents turned out for the meeting, many of them voicing their negative views on the proposed stop signs. Many of the attendees offered alternatives, including red-painted curbs, roundabouts, and great police enforcement in the area. Some community members were concerned about speeding along their streets. Others were against installing stop signs on the streets where they lived but supported doing so on other roads. Some people were not in favor of stop signs at all.
Roswell Cheves, a 30-year resident of the neighborhood, felt very strongly about the issue, saying that stop signs should only be thought of as a start. "I do not think that stop signs are going to be as effectual as people would like them to be. Stop signs will be the first step in bringing the community up to code," he said, stressing the need for crosswalks and bike lanes.
Councilmember Margaret Connell agreed with the idea of further improvements, pointing out that this discussion could continue in the future. "I don't think stop signs are the end of the story," she said. "They're the first chapter."