Briefs
Missing Earth Day Puppets Returned
Three Pieces Worth $7,500 Disappeared During Weekend Festival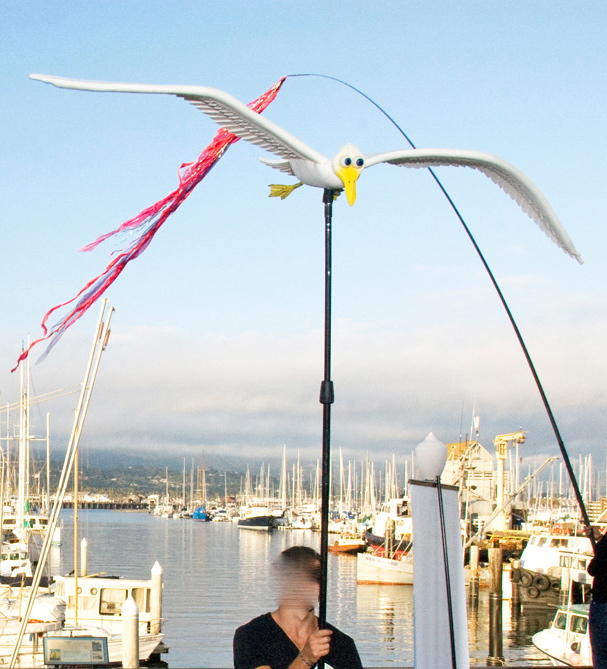 The Big Pink Fish, the Bird, and the Tuna are back home safe and sound.
Three large puppets created by artist Matthew McAvene that went missing during the Santa Barbara Earth Day Festival have been returned. McAvene had implored the S.B. community through press releases and Facebook posts to track down and give back the elaborate works of art, which took him over 100 hours to make.
"The Big Pink Fish was taken by a few college kids," said McAvene in an email. "They took it to a party near Alameda Park and left it there. The owner of the house and the dad of one of the kids saw it in the backyard a couple days later and heard we were looking for it, so he gave it to the police."
The Bird took a trip to Ventura with a college-age juggler, McAvene went on, who balanced the puppet on his head during his act. "He said he didn't know where to return it while at the festival, but it's pretty obvious he did," McAvene said. "When I met him he was shifty and embarrassed, but at least he did the right thing in the end." McAvene and the juggler connected through Facebook to arrange the handoff.
The Tuna was left in the lobby of the Community Environmental Council, which originally helped McAvene put the word out about his missing property. It's not clear where the Tuna had been living for the past week.