Food & Drink
Curry, Daal, Deliciousness
Nimita Dhirajlal's Vegetarian Indian Cuisine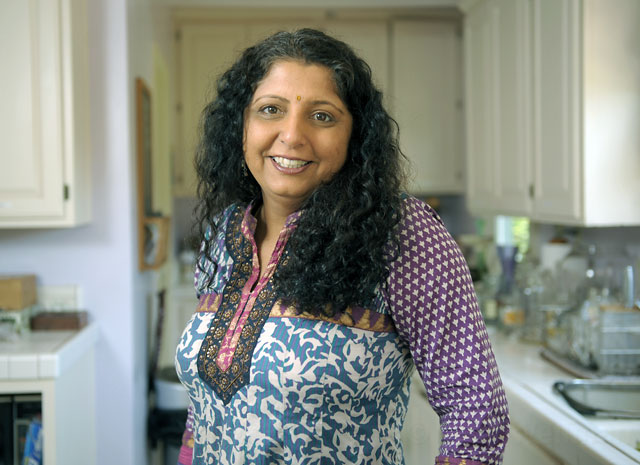 Nimita Dhirajlal of Nimita's Cuisine (nimitascuisine.com) does everything from teaching inmates at Santa Barbara County Jail and running SBCC Adult Ed's "Indian Vegetarian Cooking" class every session to catering events and selling her premade food through CSAs such as Local Harvest Delivery and Out of the Box Collective or at stores like Tri-County Produce and the Goodland Kitchen.
Why do you do all vegetarian cooking? We are aligned with the spirit of Ayurveda, where meat is consumed only to support certain health conditions. Therefore, all of our dishes are vegetarian. We understand that in times like these, eating organic and healthy has become a key to survival. Our commitment is to support this cause and to bring as much freshness as we can to assist in taste, as well as in the goal of feeling healthy and invigorated.
Why is cooking "an alchemical art"? The alchemy of cooking lies on the pillars of mindfulness, respect, and integrity. It starts by selecting the produce freshly harvested that week by our dedicated farmers. We follow this by cooking the vegetables and grains at very low heat in order to maximize the health benefits these bring, and finally we integrate the spices that not only work to bring flavor, but are also the true doers of the alchemy. They work to support our overall immune system and can be tailored to one's health needs.
How does your work as a therapist connect to cooking? Cooking is the most organic form of therapy I have yet come across. It forces you to be present; it allows you room to appreciate and provides an environment to commune from, especially if instructed with the sensitivity of therapeutic skills. My heart's intention bubbles from the desire to empower others to be able to nourish themselves in every aspect of their lives.