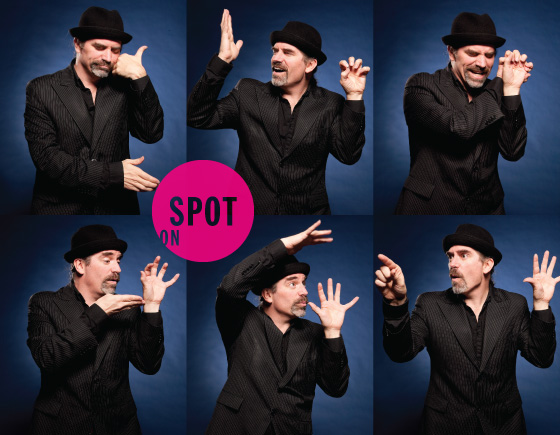 Mr. Cook, who incorporates not only sign language but pantomime, storytelling, acting and movement in his performances, will present on Saturday, July 28, from 6:00 to 8:00 p.m. at SBCC's Fé Bland Forum on the West campus. The event is free of charge and the community is invited to attend, but seating is limited.
This year, 80 to 90 students have signed up for the SBCC's annual ASL Summer Immersion Institute that has steadily grown in reputation and popularity since it began in 2007. Throughout the three days, the students must remain silent and communicate only in American Sign Language in small and large group sessions, at meals and during social activities. The program features beginning, intermediate and advanced levels of ASL, each with two units of college credit that can be transferred to the University of California System or the California State University System. Participants come from throughout California and other states.
This year's instructors will be Ignacio Ponce, Michelle Walsh and Christine Firkins.
To view a brief video from previous institutes, please click here
For more information about this year's institute, please click here or contact the SBCC School of Modern Languages at (805) 965-0581 ext. 3575 or aslsbcc@gmail.com