Briefs
Family Mourns Death of Santa Barbara Woman
Authorities Say Alexandra Tang, 24, Was Stabbed and Killed By Her Boyfriend
Santa Barbara native and UCSB graduate Alexandra Tang, 24, was stabbed to death in a Laguna Hills home Saturday, and her boyfriend, Derek Pinski, 24, was arrested the next day in Arizona and will be charged with her murder.
Tang graduated last year with a degree in psychology. The couple met at UCSB, and Pinski is a resident of Laguna Hills in Orange County. According to the Orange County Sheriff's Department, deputies were dispatched to a residence in the 22000 block of Caminito Tasquillo at around 11 a.m. and found the homeowner performing CPR on Tang. Paramedics took over first aid, but she was declared dead at the scene. No other details surrounding the incident, including a possible motive, have been released.
Pinski was immediately named a person of interest in the homicide, and the next day detectives tracked him to Mesa, Arizona, where he was taken into custody. He'll soon be extradited back to Orange County and be charged with murder, said an Orange County Sheriff's spokesperson.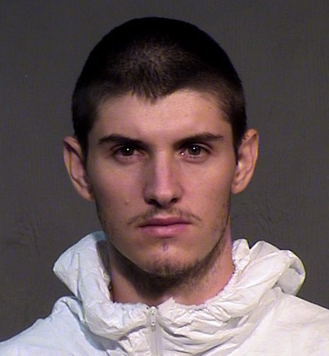 Candice Tang Nyholt, Alexandra's older sister and a senior account executive with SurfMedia Communications in Santa Barbara, said Alexandra had recently secured a job working with autistic children in South Orange County. Part of a large, close-knit family, the daughter of Santa Barbara dentist Alexander Tang, and one of a dozen grandchildren, she enjoyed going to the beach, hiking, playing tennis, and spending time with friends. "Alexandra also loved to sing, though she was often too shy to do it in public," Candice said.
"She's my baby sister; I'm seven years older than her," she went on. "We were all really excited about her future, about her making a difference in the world. She did have a big heart, and maybe she was blinded by love. She always wanted to be there for whoever needed help."
Candice said Alexandra and Pinski started dating just over a year ago and celebrated their anniversary last month. She said the family met Pinski a number of times and described him as quiet, often keeping to himself. There were no indications that he could be aggressive or violent, she said. "I hate to say it, but I wish there were signs," Candice explained.
Pinski was into organic foods and living an overall healthy lifestyle, Candice went on, and he had worked at a Whole Foods in Orange County until he was recently let go. Also a psychology major, Pinski graduated the same time as Alexandra. The two had broken up a month ago and Alexandra moved back to Santa Barbara, but they soon after got back together. Pinski's parents are divorced, and his father lives in Arizona.
"Sandra was such a spirited girl," said the Tang Family in a prepared statement. "She was full of life and love. She had an exciting future ahead of her, and no words can fully express how much she'll be missed by all." The family has set up a memorial Facebook page, which can be viewed here.