Briefs
Amgen Tour of California Returning to Santa Barbara
Huge Cycling Event Takes Place in May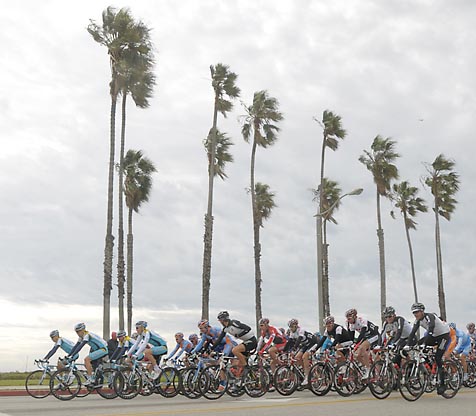 The Amgen Tour of California, billed as the state's biggest sporting attraction and America's answer to the Tour de France, will return to Santa Barbara for the first time in five years in 2013. The city has been chosen for the finish of Stage 4 (starting in Santa Clarita) on May 15, and the start of Stage 5 (finishing at Avila Beach) on May 16.
Santa Barbara was a host city for the first three Amgen Tours in 2006, '07 and '08. The professional cycling race has grown in stature since then, drawing more than 2 million spectators and a national TV audience in 2012.
There will be eight stages in next year's 750 miles of cycling, and for the first time, they will progress from south (Escondido) to north (Santa Rosa). Solvang, host of the tour's individual time trial on four occasions (2007, '08, '09 and '11), lost out to San Jose in its bid for a fifth shot. Other stops will include Murrieta, Palm Springs, Palmdale, Livermore, Mt. Diablo, and San Francisco.
Santa Barbara Mayor Helene Schneider and Conference & Visitors Bureau chief Kathy Janega-Dykes voiced their support for May 15-16 festivities, which are expected to draw tourists to the city as well as proving popular with the cycling community.